Philippine President Rodrigo Duterte exposes "illegal favours" to mining tycoon Eric Gutierrez, whose company SR Metals Inc has now won an exploration contract on Bougainville. Archlight Productions video shot during 2016 presidential election campaign.
BACKGROUNDER: PNG Mine Watch
Mine Watch recently predicted that Bougainville President John Momis' appetite for crooked foreign miners was very much alive. How right we were.
In a gushing column in the Post-Courier – which reads like a salivating love poem – it was announced that President Momis had teamed up with his former nemesis – money bridges all divides – Sam Kauona to bring in a Filipino mining company to explore 183 square kilometres of land.
The company is called, SR Metals Inc., and is led by Eric Gutierrez. It has come to "liberate" Bougainville from its bloody history, we are told.
READ MORE: Philippine mining company wins Bougainville search licence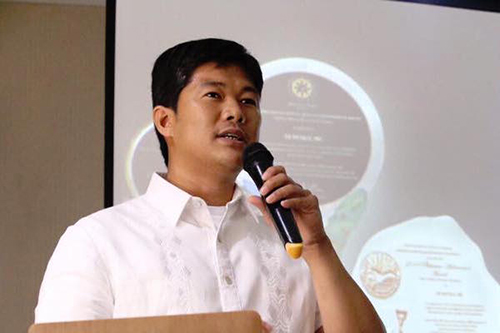 Now while we might want to believe the Post-Courier, John Momis and Sam Kauona, as entities of integrity who would never lie, the ever sceptical PNG Mine Watch team decided to look at the track record of SR Metals Inc. and Eric Gutierrez.
What did we find?
Report after report in the Filipino press accusing SR Metals and its chief of corruption, clientalism, and illegal mining.
Indeed we are told Gutierrez is very fond of funding politicians who are good for his business.

'Duping government'
And, no less, he has been accused of using fraud to "dupe the government and their business partners of billions of pesos in mining revenues". Guess they saw President Momis and Kauona coming.
To cap it off, the company SR Metals, has been fined for environmental violations.
And a Senate inquiry found the company "over-extracted 1.8 million tons of nickel ore", in violation of regulations.