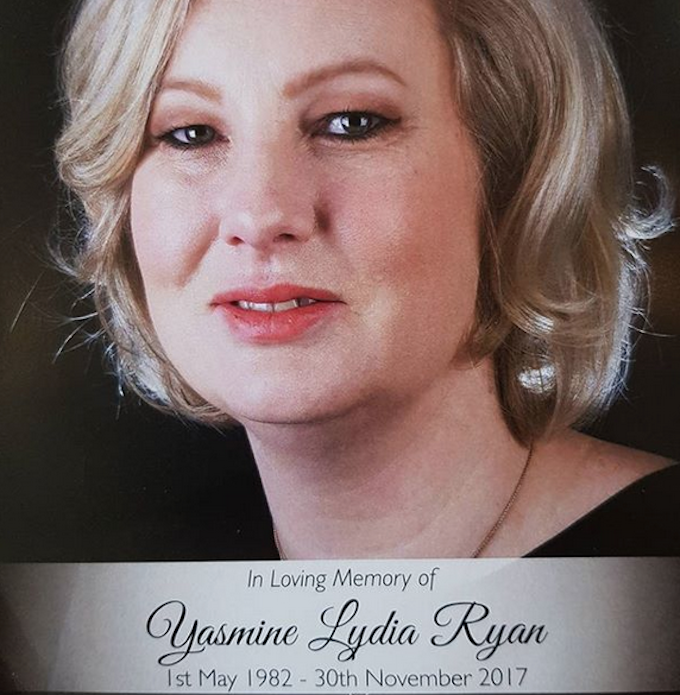 Pacific Media Watch Newsdesk
New Zealand journalist Yasmine Ryan, credited with being the first reporter writing in English about the Arab Spring from her base in Tunisia, has been farewelled at a funeral held in Auckland today, reports Stuff.
Ryan died in Turkey at the age of 35 after reportedly falling from the fifth storey of a friend's apartment building in Istanbul on November 30.
Friends and family gathered at St Patrick's Cathedral in Auckland to farewell the much-loved and respected journalist.
Yasmine's mother, Deborah, spoke during the service of her daughter's goodwill in the field of journalism.
"She believed in journalism, she believed in good journalism," she said. "She did everything for women in journalism, did everything for everybody.
"She [Yasmine] died doing what she loved most."
The freelancer previously worked for Al Jazeera when she was covering the Arab Spring, and was later a fellow of the World Press Institute visiting the United States in 2016.
International award
She won an International Award for Excellence in Journalism in 2010 for a story about Algerian boat migrants.
She also worked as an online producer and video journalist for the International Herald Tribune, The New York Times, and in New Zealand with independent news agency Scoop.
She also contributed to Pacific Scoop and Pacific Journalism Review.
Friends and colleagues described her as a "selfless human" and "a fearless woman".
Investigative journalist Selwyn Manning, who worked with Ryan at Scoop, said "the world is a better place because of her".
He said: "It takes a lot to sink in. You see someone who has got such youth, zest and professionalism, who has so much to offer, and it is just a significant loss from so many angles," he said.
Ryan was co-author with Manning and Katie Small of I Almost Forgot About the Moon, a book about the human rights campaign in support of Algerian asylum seeker Ahmed Zaoui and his family's right to stay in New Zealand.
Theologian Zaoui was at the ecumenical funeral today where he said prayers in Arabic for Ryan.
Te Reo Māori and Hebrew prayers were also given at the funeral with Monsignor Bernard Kiely as celebrant.
A GiveALittle page set up by Jacinta Forde, who works at the University of Waikato with Ryan's father, said her dad had "left on the first plane to Turkey … to bring her back home to New Zealand".