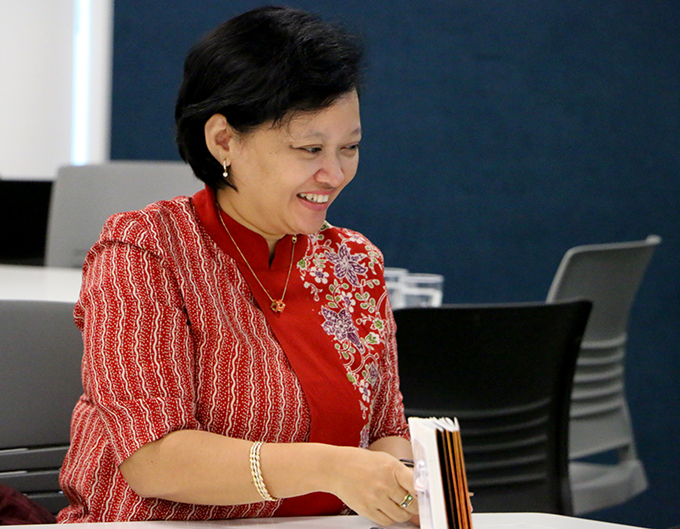 By Kendall Hutt in Auckland
How Indonesian society manages in the face of natural disasters is the focus of a global research collaboration as part of the Indonesian government's World Class Professor programme.
Spearheaded by the Universitas Gadjah Mada's Centre for Southeast Asian Social Studies (CESASS), the WCP collaboration centres on ecological communication.
"We tried to find a topic which would facilitate us working together, and two other universities have specifications in tsunami mitigation and focus on maritime coastal disasters," said CESASS director Dr Hermin Indah Wahyuni.
These are the Universitas Syiah Kuala's (Unsyiah) Tsunami Disaster Mitigation Research Centre (TDMRC) and Universitas Diponegoro's Centre for Coastal Rehabilitation and Disaster Mitigation Studies (COREM).
The Auckland University of Technology's Pacific Media Centre and its director, Professor David Robie, are also part of the maritime disaster issues research project.
Speaking to Asia Pacific Report, Dr Wahyuni said CESASS and its partners wanted to highlight the "social aspect of maritime disasters" and were interested in three aspects of ecological communication.
"We would first like to know how the society communicates about disasters; understanding about the environment and why media is important in constructing reality and making disasters important; and how infrastructure has developed.
Environment 'unimportant issue'
"We have the feeling society does not categorise what is happening around a disaster," she said.
Dr Wahyuni said the problem may lie in people's perceptions and the mentality surrounding natural disasters.
"It's unlucky, as as a society we don't think the environment is an important issue.
"We never discuss about why, for example, the fish are dying. It's happening, but it's out of focus for us."
In an attempt to understand Indonesia's thinking and hopefully turn the tide on Indonesia's poor environmental record, Dr Wahyuni and her team are in the midst of investigating the social, political and economic impacts of natural disasters.
The team revealed the findings of their early research at a PMC hosted seminar series while in New Zealand earlier this month.
The focus of CESASS' Dr Budi Irawanto's research is how the stories of natural disaster survivors are told by Indonesian media.
Focus on survivors
"The focus of my research is how the media deals with tragedy through the narratives of survivors," he said.

Although venturing into a "new kind of territory", Dr Irawanto said his research interest came about after discovering there were a lack of studies on the relationship between natural disasters and the media.
Focusing on weekly magazine Tempo and using the 2004 Boxing Day tsunami, the 2006 earthquake in Yogyakarta and 2010 Mount Merapi eruption as case studies, Dr Irawanto's early research revealed survivor narratives are underrepresented in the media due to a focus on the economic impacts of natural disasters.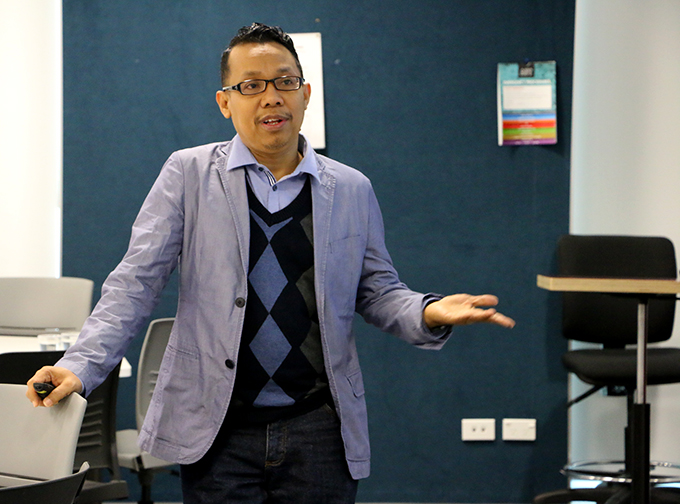 The suffering of survivors was brought closer, he said, but "compassion fatigue" existed. 
Dr Wahyuni reflected such a focus on economics may be due to the makeup of Indonesian society.
"The dynamic of our society is mostly in the political system…Business interests are more important than how we conserve our environment.
"With this research we would like to more deeply explore this problem from many perspectives – media, anthropology, economy."
'We need journalists'
However, Dr Wahyuni acknowledged the media had a large role to play in bringing environmental issues into focus.
"We need journalists that can translate, for example, climate change. It is very difficult to translate the concept to ordinary people as climate change is very hard to understand," she said.
Further research by CESASS academics has provided insight into the communication of natural disasters in Indonesia.
Analysing over 45,000 tweets between 2014 and 2015, Dr Bevaola Kusumasari's research focused on how people use social media platform Twitter during disasters.
Focusing on the Asia-Pacific region, Dr Kusumasari's research revealed how different sectors of society – government, non-governmental organisations, media and celebrities – use Twitter.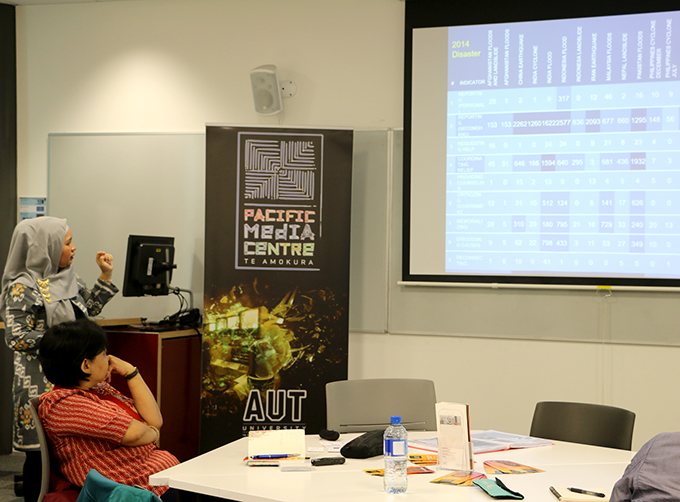 Dr Kusumasari discovered NGOs use Twitter for relief coordination, while media and government participate in second-hand reporting and celebrities encourage the public to donate to relief efforts.
Although tweets came from outside the disaster zone, Dr Kusumasari found Twitter's speed of reach could mean it is the ideal platform for relief coordination.
Future collaboration hope
Dr Wahyuni said she hoped the research collaboration marked the beginning of an ongoing academic relationship between CESASS and its partners, and that the research has real-world effects.
"We are starting with the academic, the university, the student awareness about what we can do to attempt to change this situation.
"We will support the effort to look after the environment better."
PMC director Dr Robie, who has specialised in environmental journalism and launched the Bearing Witness climate project in 2016, heads to Indonesia next week as part of the WCP programme.