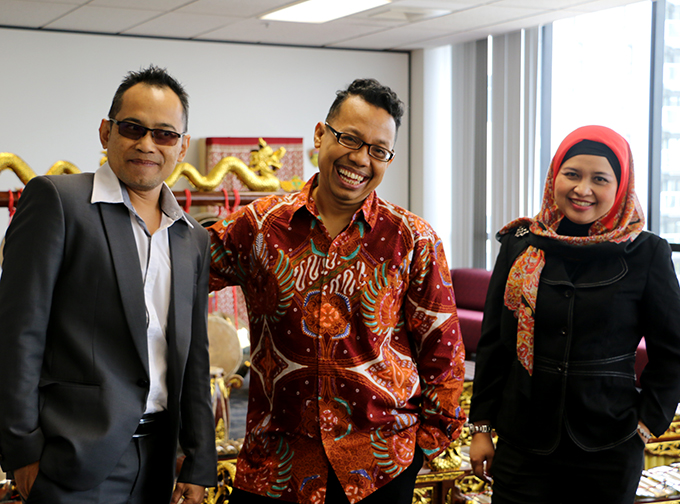 By Kendall Hutt, Pacific Media Watch contributing editor 
Academics from the Universitas Gadjah Mada in Indonesia have arrived in New Zealand in a major research initiative.
In the first communication and research publication collaboration of its kind in the country, the "advance guard" – Dr Bevaola Kusumasari, Dr Budi Irawanto and Dr Muhamad Sulhan – have been welcomed by staff of Auckland University of Technology's School of Communication Studies and Pacific Media Centre.
The team of six academics from Gadjah Mada's Centre for Southeast Asia Social Studies (CESASS) – including director Dr Hermin Indah Wahyuni, Andi Awaluddin Fitrah and Apriline Widani, who arrived today – are being hosted by AUT's communications school and the PMC for a two-week exchange which is part of the Indonesian government's World Class Professor (WCP) programme.
"Welcome to the visitors from afar," said Tui O'Sullivan, acting PMC Advisory Board chair, as she opened the exchange with a mihi.
"It's great to see this collaboration and the Asia-Pacific uniting and working together. It's great and I hope you enjoy your stay," said associate professor Tony Clear, associate dean (research) for AUT's Design and Creative Technologies Faculty.
PMC director Professor David Robie said the centre was "delighted" to host the delegates.
"It's a real delight for us to have the opportunity for you to visit us here. It's going to be a really exciting two weeks. Thanks very much for making the journey to join us," he said.
Dr Robie is going to Indonesia at the end of this month for two weeks as a WCP visiting professor.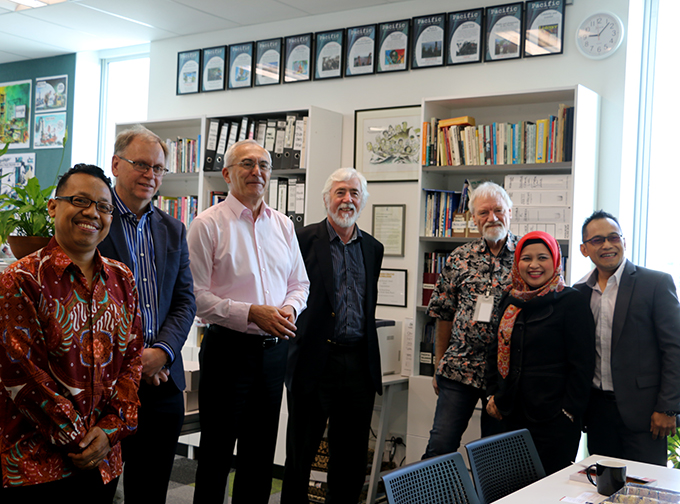 Those gathered also expressed their hope that the exchange would mark the beginning of a promising, rewarding and long partnership between the universities.
"We're also very much looking forward to having some conversations on the way in which we can work together," said Professor Geoffrey Craig, head of research for the School of Communication Studies.
The school's head, Professor Berrin Yanikkaya, also gave a strong message of encouragement for the collaboration.
The significance of the exchange was also echoed by Gadjah Mada's Dr Budi Irawanto: "On behalf of my colleagues from CESASS, Universitas Gadjah Mada in Yogyakarta, Indonesia, we really thank you for the warm welcome. We really want to collaborate and also do some research, probably a joint publication with the Pacific Media Centre and other colleagues from AUT.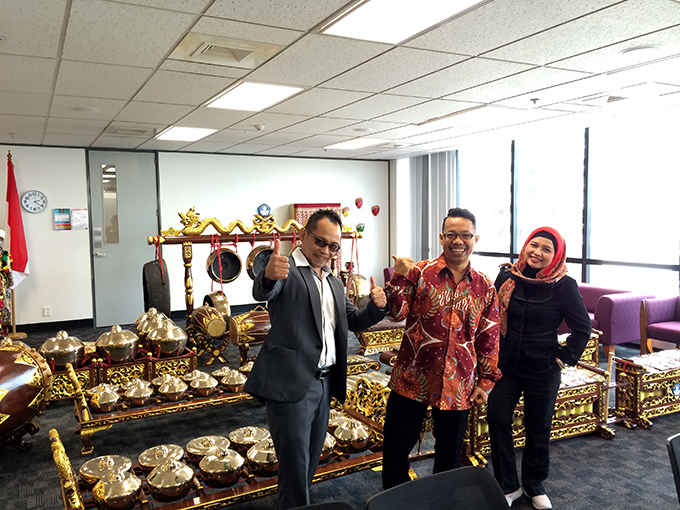 "This really is a good opportunity to bring closer the relationship between Asia and the Pacific. It's a good start to work and collaborate with AUT," he said.
Dr Kusumasari, Dr Sulhan and Dr Irawanto then joined Pacific Media Watch freedom project editor Kendall Hutt and senior communication studies lecturer Khairiah Rahman on a tour of AUT's media facilities.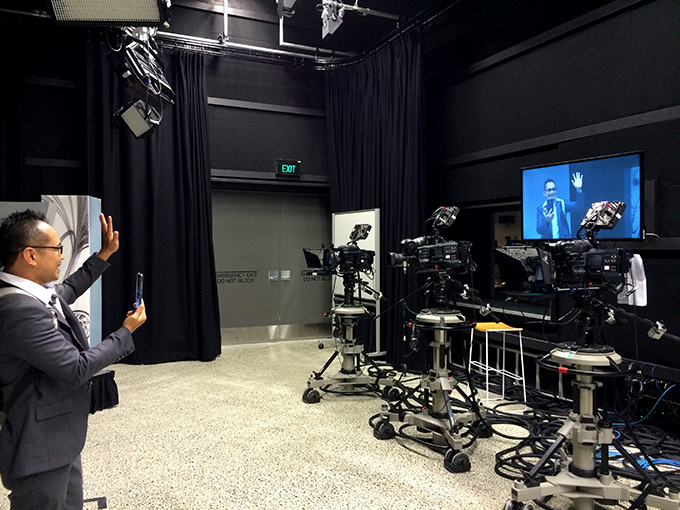 The Gadjah Mada team also explored the television studios and student radio station Static 88.1 on the tour.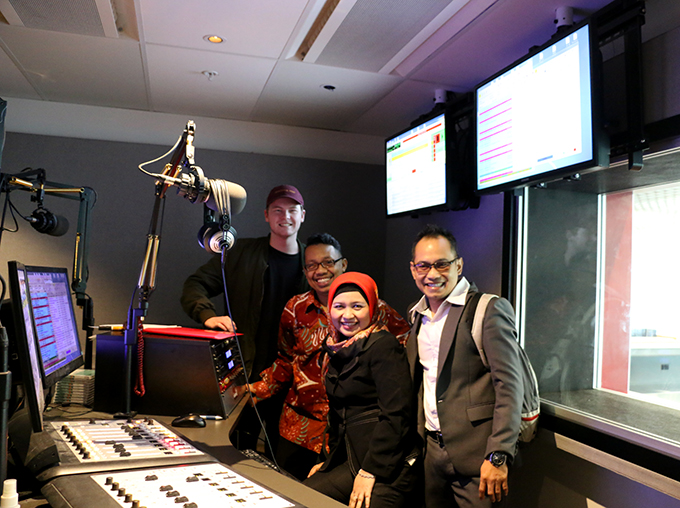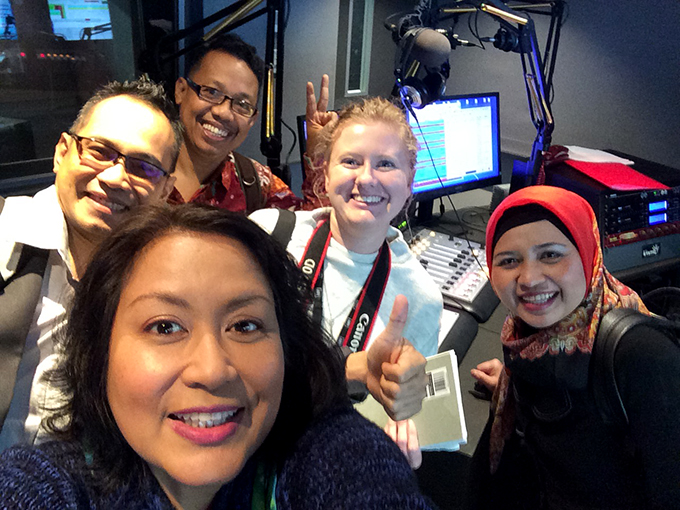 The spirit of the academic exchange was also reflected on PMC's weekly radio programme Southern Cross, broadcast live on 95bFM at the University of Auckland.
LISTEN: PMC's 95BFM Southern Cross podcast on Monday
"We see this is a really great collaboration to conduct research and, in the future joint publication about media, climate change and the environment," Dr Irawanto said.
The Gadjah Mada team are in New Zealand from October 1-13 and will be presenting research on the relationship between the media and natural disasters in Indonesia, attending workshops and professional exchanges.