By Godwin Ligo in Port Vila
Vanuatu's minister responsible for labour matters, Alfred Maoh, has warned foreign workers engaged in paid employment in the country without a valid work permit will be deported.
He has also warned that his ministry will no longer tolerate foreigners who enter the country through a visitor visa but later engage in paid employment.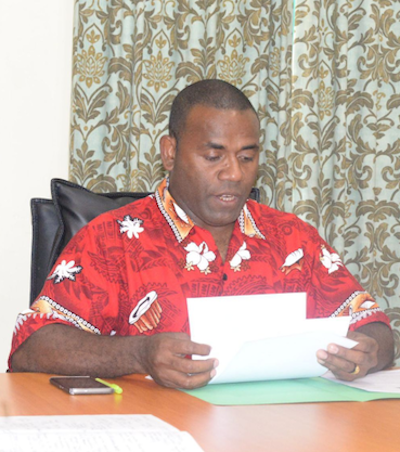 The Internal Affairs Minister said that any foreigners intending to take up paid employment in Vanuatu must first obtain a legally approved work permit issued by the Vanuatu Labour Department in accordance with the relevant sections of the Employment Act before entering the country to work.
Illegal workers that do not possess a valid work permit will be deported, Minister Maoh said.
The Labour and Immigration laws must be adhered to by those intending to work in Vanuatu, the minister told a media conference.
The minister said the Labour Department also needed to be strengthened in ensuring that labour laws in regard to work permit and employment in Vanuatu were fully adhered to by employers or anyone intending to hire foreign workers to work in Vanuatu.
This included overstayers whom the minister stressed would also face deportation.
South Pacific Mini Games
"I am happy to announce that arrangements are in process for the Customs Department to take over Immigration matters before the South Pacific Mini Games and we now have a one-stop-shop with Labour and Immigration Departments under one roof at the former French Embassy in the centre of Port Vila town," said Minister Maoh.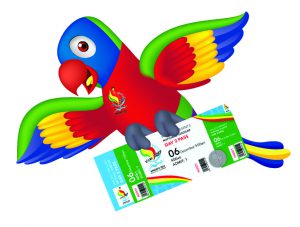 The South Pacific Mini Games open on December 4.
He assured the public that the government through the Internal Affairs Ministry would effectively provide 100 percent smooth transfers of administration responsibilities from the Immigration to the Customs Department and in border control for arrivals and departures before the South Pacific Mini Games kicks off towards the end of this year.
On the issue of many Asians that seemed to be entering Vanuatu and doing jobs that ni-Vanuatu could do – such as in building and construction and other employment sectors – Minister Alfred Maoh said this was being addressed by the Labour and Immigration Departments.
The Internal Affairs Minister outlined policy directions he was now embarking on in the departments and institutions under his ministerial portfolios.
These portfolios include Provincial Affairs, the Vanuatu Police Force and national security, civil status and electoral matters, Land Transport, and labour matters.
He pledged to hold regular conferences in order to update the public at large on the developments, changes, and approaches his ministry was taking in order to ensure that the people of Vanuatu as well as investors and visitors enjoyed a peaceful life.
Godwin Ligo is a senior journalist with the Vanuatu Daily Post.