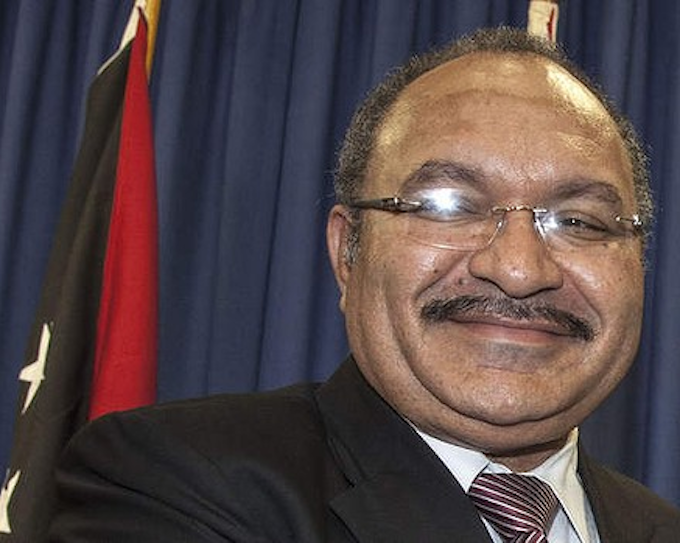 Papua New Guinea's prime minister, Peter O'Neill, has successfully obtained a stay order in the Supreme Court preventing his arrest.
This comes pending a review of the 2014 arrest warrant issued, despite a recent ruling in the National Court stating it is not reviewable.
The PNG Post Courier reports an urgent stay application was filed following Tuesday's decision by National Court Justice Collin Makail.
A lawyer representing the Prime Minister, Mal Varitimos QC, appealed the matter after highlighting inconsistencies in the August 8 ruling in which Justice Makail dismissed a three-year-old stay order on O'Neill's arrest warrant.
Yesterday, Varitimos submitted that among the inconsistencies, Justice Makail overlooked Supreme Court binding case references.
These binding references relate to former Attorney General Ano Pala's appeal against his 2014 warrant of arrest, an order by the District Court where the Supreme Court upheld it saying it was reviewable by the National Court.
In a 2014 decision of the five-men bench of the supreme court — considering the power, functions, duties and responsibilities of the police commissioner — it ruled a warrant of arrest was amendable as opposed to Justice Makail's ruling.
Arrest warrant challenged
The Supreme Court considered the question of whether the police commissioner had a sufficient standing to seek leave for judicial review of the decision to use the arrest warrant, which is subject to the current challenge.
The submission by Varitimos claims binding references were erroneously over-looked and as a result Chief Justice Sir Salamo Injia granted the stay orders.
The PNG Post-Courier also reports police commissioner Gari Baki will be inviting O'Neill for an interview in light of Justice Makail's August 8 ruling.
"As Commissioner of Police, I welcome the decision of the court as it now paves the way for us to move forward on this matter.
"Since the Court decision I have had consultations with my senior officers on the case and as the Commissioner of Police, myself, to invite the Prime Minister to come in for an interview.
"I want the people of Papua New Guinea to appreciate that this is a very sensitive and delicate matter involving the Prime Minister of the Independent State of Papua New Guinea.
"The interview is not a requirement by law but an existing and established protocol the constabulary has engaged over the years for leaders and high profile people," Baki said.