Tension is high in Mt Hagen after the declaration of former Public Enterprises Minister William Duma – illegally, claim critics, before the counting of an additional 28 ballot boxes. Video: EMTV News
Pacific Media Centre Newsdesk
Newcomer Fr Simon Dumarinu has narrowly defeated former Mining Minister Sam Akoitai  in the Central Bougainville Open seat in the Papua New Guinea general election.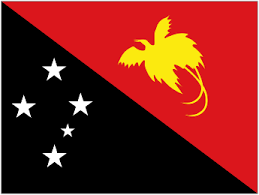 The Marist Catholic priest of Deomori in Panguna is from the Social Democratic Party led by National Capital District Governor Powes Parkop.
He polled 7782 votes to beat Akoitai,  who gained 7770 votes after the 19th elimination of sitting member and Communications Minister Jimmy Miringtoro who was running third.
"The declaration of the seat for Central Bougainville did not come easy as the counting started in Arawa Central Bougainville then transferred to Buka for the final count," reports Aloysius Laukai of Radio New Dawn.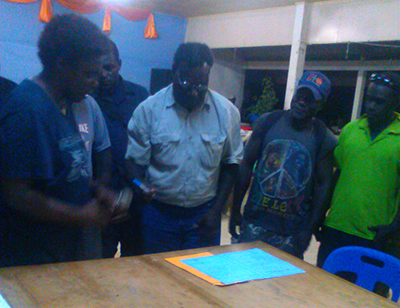 "It went through several checks and rechecks and suspensions until counting experts from South Bougainville, led by the Returning Officer for South Bougainville came and assisted."
The newly elected member has pledged to work for Bougainville in unity with the Autonomous Bougainville Government (ABG) and the three Bougainville members of the National Parliament.
Speaking after his declaration last night at the United Church in Buka, Fr Dumarinu thanked the Electoral Manager for Bougainville, supporters, counting officials, police, media, all candidates and their supporters.
The North Bougainville Open seat was won by a National Alliance (NA) candidate William Nakin while  the South Bougainville Open seat was retained by Timothy Masiu, also of the NA.
Two bridges, including the Red River bridge, on the Buka-Arawa highway have been burnt by supporters of a losing candidate in Central Bougainville.
The bridges destroyed are said to be in Wakunai one of them is the Red River bridge.
The Alliance teaming up
Meanwhile, Loop PNG's Glenda Popot reports that the National Alliance, National Party, PANGU Pati and People's Progress Party are teaming up with several other parties and independent candidates and claim to have the numbers to form the next government.
The parties in the group, known as The Alliance, are preparing to form the next government. Besides the National Alliance, PANGU and PPP as the major players, other parties include the National Party, PNG Party, Coalition for Reform Party, Melanesian Liberal Party, Melanesian Alliance, New Generation, People's Movement for Change, THE Party, PNG First and Independents.
The smaller group of parties and Independents combined is expected to contribute more than 20 members to The Alliance in an 111-member Parliament. Only half the parliamentary seats have been decided and the Electoral Commission has extended the writs deadline by four days until Friday.