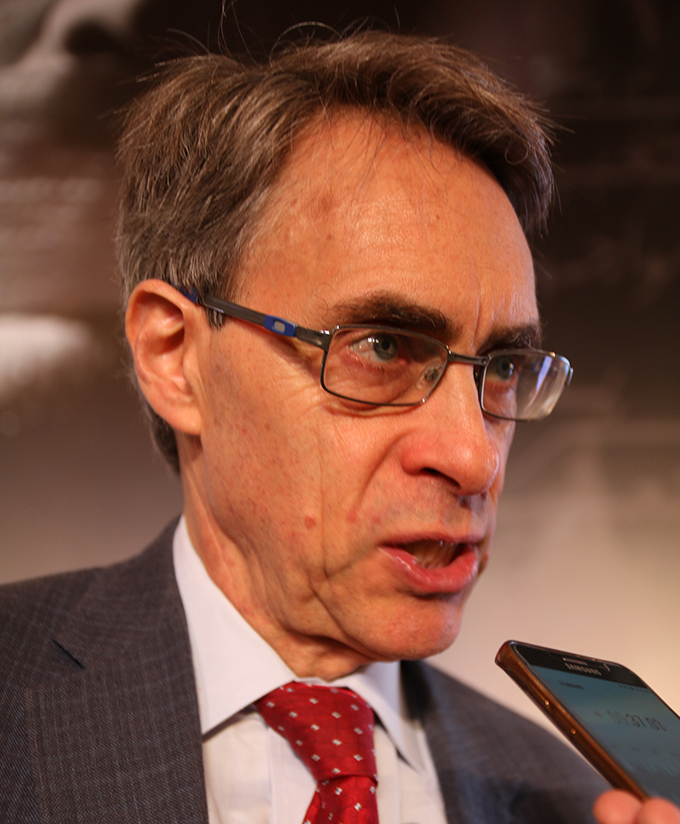 By Dr Joseph M Fernandez in Doha, Qatar
A leading international human rights organisation has called on countries in the Gulf region to pay heed to their own peoples' desire for accountability from their governments.
Speaking at a two-day international conference in Doha, Qatar, Kenneth Roth, executive director of Human Rights Watch, said rather than trying to crush the tools for freedom "the dictatorships of the region should start to examine themselves".
The conference is being held against the backdrop of an ongoing economic and political blockade imposed on Qatar by a Saudi Arabia-led Arab bloc comprising Saudi Arabia, the United Aran Emirates (UAE), Bahrain and Egypt that severed relations with Qatar on June 5, cutting off land, sea and air links.
The bloc issued 13 demands to Qatar to end the crisis. The demands included those requiring that Qatar close the Al Jazeera network, sever alleged ties with the Muslim Brotherhood and other groups, close a Turkish military base and scale down ties with Iran.
The conference theme "Freedom of Opinion, Facing Up to the Threat" is aimed at promoting freedom of expression and discussing contemporary challenges involving the exchange of information and problems of international law.
Speaking to reporters after his plenary session, Roth said the countries engaged in the blockade should recognise that Qatar's support for Al Jazeera and the Muslim Brotherhood reflects its own people's desire to have accountable government.
"Their people are tired of the autocracy, the corruption and the repression that is the norm in this region," Roth said.
"And Qatar does stand as an exception to that, although as an exception it has its own reforms to do as well.
'Reform message to the region'
"We hope that this crisis will be a message to the region to re-examine repression as a means of sustaining power but also be a real message to Qatar to use this crisis as an opportunity to reform itself and emerge as a genuine moral leader in this region."
He said political freedom and freedom of expression were at the heart of the crisis in Qatar today and he described Al Jazeera as "a dictator's nightmare".
The conference is organised by the Qatar National Human Rights Committee in cooperation with the International Federation of Journalists and the International Press Institute.
Among the conference participants are those representing international non-governmental human rights and media organisations, researchers, policy experts, and special rapporteurs from the United Nations.
Associate Professor Joseph M Fernandez is head of journalism at Curtin University and also the Australian correspondent for the Paris-based Reporters Without Borders. He is attending the "Freedom of Opinion" conference on the invitation of Australia's Media, Entertainment and Arts Alliance. This is a special commissioned report by Asia Pacific Report/Pacific Media Watch.