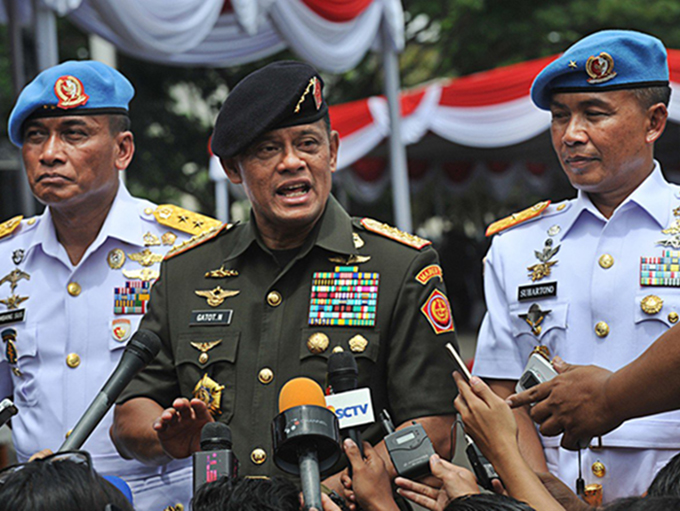 Pacific Media Centre Newsdesk
The Indonesian Military (TNI) has begun mobilising its forces — including warships and intelligence operations — in northern parts of Indonesia to anticipate the entrance of the terrorist group Islamic State (IS) into the country amid a continuing siege in the neighboring Philippines by IS-linked militants.
"We are the first to mobilise our warships on patrol from North Maluku to Central Sulawesi. We have also mobilised some warships in Tarakan, North Kalimantan and are cooperating with the Philippine and Malaysian militaries," said TNI chief General Gatot Nurmantyo at the weekend, as quoted by tempo.co.
A deadly battle between the Philippines army and the Maute terrorist group has been ongoing since last month in the southern Philippine town of Marawi City, on Mindanao Island, raising concerns among Philippines neighbours, including Indonesia and Malaysia.
Apart from warships, General Gatot added, the TNI had also been conducting intelligence operations in several territories near Mindanao, including Morotai Island in North Maluku, as well as other outer islands of Indonesia, reports the Jakarta Post.
"Soldiers from Tarakan [in North Kalimantan] will monitor beaches and illegal ports," he said. "Of course, we are also cooperating with the police and the locals."
Recently, Indonesia, the Philippines and Malaysia revealed a plan to launch joint air, naval and ground patrols in the Sulu Sea and areas nearby Mindanao this month.