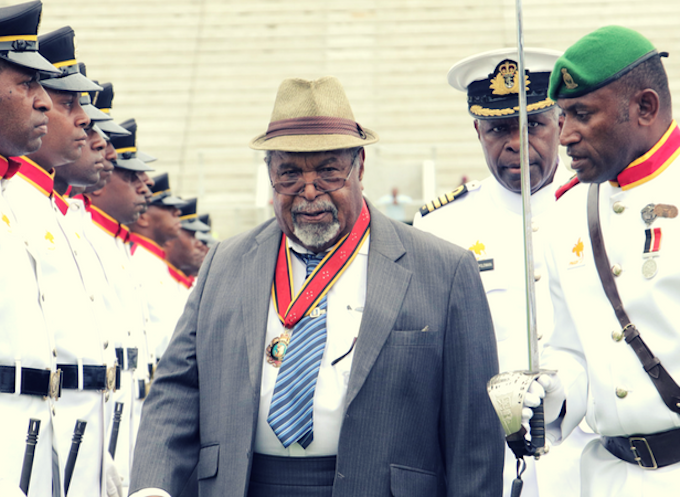 By Gloria Bauai in Port Moresby
"I'm leaving with good memories of the country," says Papua New Guinea's Grand Chief Sir Michael Somare.
"Who would have thought — in 1968 — that my journey into the world of politics would take this long and this far?
"I have been blessed with a long life and over the years, seen this country progress from a colony.
"I will go, but if need arises, I will still speak on important issues for the betterment of PNG," he said today when being farewelled after almost five decades in politics.
The country faces a general election in June and the Grand Chief is stepping down as Governor of East Sepik and after four periods as PNG's prime minister.
Sir Michael, 81, thanked the country for the support and farewell in particular.
He also thanked the Motu-Koitabu people for giving their land — years ago — to make Port Moresby the national capital district.
His parting wish is for Papua New Guinea to continue to develop and prosper, using our wealth and resources to achieve this.
"Government must, increasingly, empower the population so that they have dignity, confidence and clarity on our future. Have open discussions on where we want our country to be.
"Importantly, provinces should have the power to generate their own revenue," he said.
'Do the right thing'
"I want next Parliament and public service to ensure that they do the right thing to keep Papua New Guinea together as a great nation."
Freddy Mou reports from Kavieng that the Governor of New Ireland, Sir Julius Chan, a former prime minister, and the people of the province would farewell Sir Michael the "New Ireland Way" on Tuesday.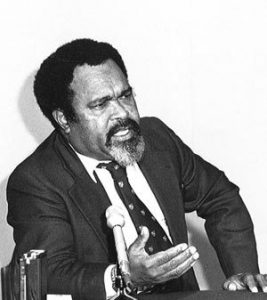 Sir Julius said: "It is only fitting that we give Sir Michael this farewell after more than 40 years in politics, especially recognising and appreciating his contributions to the province and people of New Ireland."
It will be an open this event starting at 10am with a motorcade from the airport to the Catholic Mission field.
There will be singsing, dance and passim custom for the Grand Chief and his wife Lady Veronica.
Somare hill and street
A street and a hill in Port Moresby will be named after Sir Michael.
National Capital District Governor Powes Parkop announced this when farewelling Sir Michael today.
According to Parkop, the hill at Four-Mile, where the Grand Chief's Port Moresby residence is located, will be called the Michael Somare Hill.
Also, a street at Waigani, referred to as "Somare circuit" will be renamed Michael Somare Boulevard.
Parkop said following the elections, a four-lane road would be built there and a big statue of the Grand Chief would be erected.
Parkop thanked Sir Michael for his service and promised to honour his legacy.
"We might not have joined your party, joined your government and serves as minister in your cabinet, but we all have been inspired and guided by you directly or indirectly," he said.
Gloria Bauai is a Loop PNG journalist.