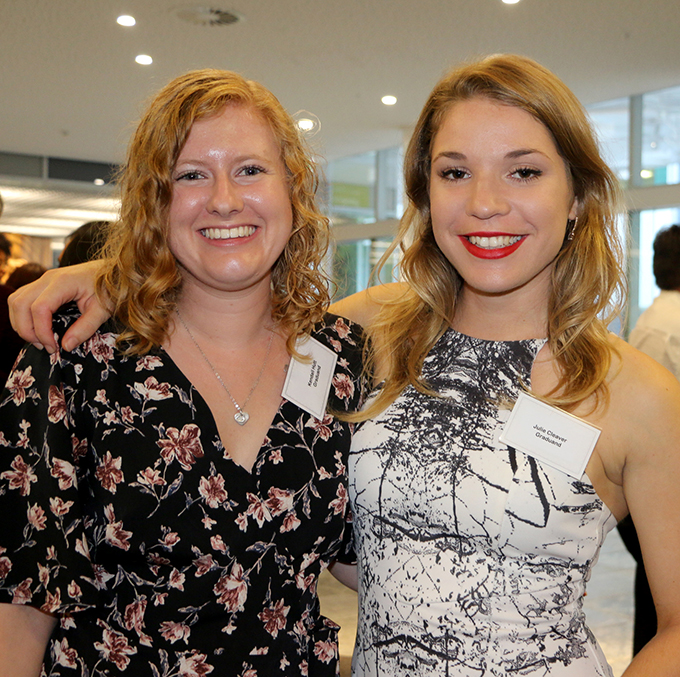 Pacific Media Centre affiliated students and graduates have won several prizes at the annual School of Communication Studies awards night at Auckland University of Technology, including the Storyboard for diversity journalism.
The Storyboard and Spasifik Magazine prize went to a young Indian engineer-turned-journalist, Ami Dhabuwala, for her role in the Bearing Witness climate change project in Fiji and as part of a team covering diversity at the World Journalism Education Congress (WJEC) conference in Auckland last year.
The Storyboard was presented to her last night by PMC advisory board chair Associate Professor Camille Nakhid and the Spasifik prize by editor-in-chief Innes Logan.
Recently graduated, Dhabuwala takes up a job at the Greymouth Star next week.
She appealed for more international students to be taken into the AUT journalism course.
"Every journalist should be able to expand his or her horizon to be a global journalist," she said, adding there should be a wider acceptance of other cultures – "we need more international students who don't want to be restricted to Kiwi or any regional media.
"Many times, I felt like an alien."
'Giving me hope'
Dhabuwala praised staff, facilities and classmates but said more diversity was needed. She also praised the staff at the Pacific Media Centre for "giving me hope".
Pacific Media Watch editor Kendall Hutt won the Radio New Zealand International Award for the top Asia-Pacific Journalism Studies student.
This was presented by RNZ journalist Alex Perrottet, himself a former Pacific Media Watch editor.
Hutt described her RNZI award as an "honour" and she thanked the radio station.
"I would also like to thank Professor David Robie and Del Abcede. Without your passion for the Asia-Pacific region, and the work the Pacific Media Centre does, I wouldn't be standing here today," she said.
Hutt described how in one semester the postgraduate Asia-Pacific Journalism studies course had "really opened my eyes to diversity".
Travel posters
She said the region was not all about the images on travel posters, because "behind these lie climate change, media freedom issues and human rights violations".
Julie Cleaver won the School of Communication Studies Award for excellence in communication theory.
Cleaver and Hutt head for Fiji next month on the Bearing Witness climate change project.
A Pacific student, Hulu Tu'inukuafe, won the FCB Change Agency Award for digital media excellence.
Postgraduate scholarships were awarded to a diverse range of students:  Shirin Brown, Jayakrishnan Sreekumar, Rebecca Trelease and Chao Zhang.