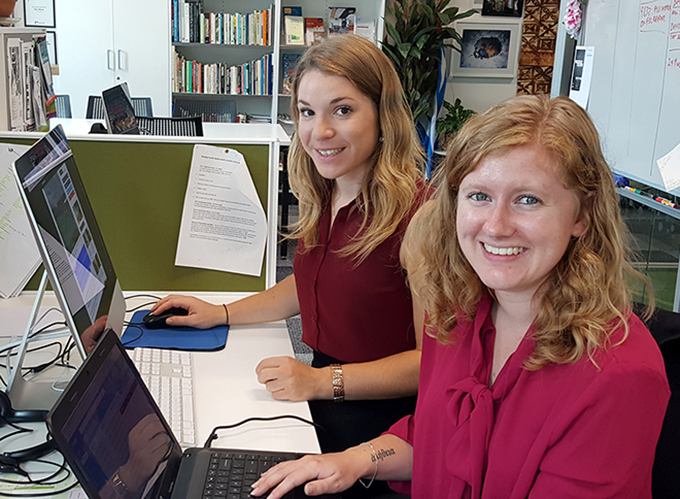 The Pacific Media Centre's popular "Bearing Witness" climate change project enters its second year next month.
As part of a collaborative venture between Auckland University of Technology's PMC and Te Ara Motuhenga (documentary research collective), and the University of the South Pacific's Pacific Centre for the Environment-Sustainable Development (PaCE-SD) and regional Pacific journalism programme, two new journalists are going to Fiji to take up the challenge.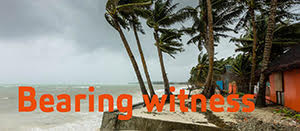 Julie Cleaver, a Communication Studies Honours student journalist, and Pacific Media Watch contributing editor Kendall Hutt have been selected to go on the two-week project this year.
The pair say they are looking forward to experiencing the effects of climate change first-hand.
They follow in the footsteps of former PMW editor TJ Aumua and postgraduate student journalism Ami Dhabuwala who went to Fiji last year.
Many small island states such as Kiribati, the Marshall Islands and Tuvalu live daily with the impact of sea level rise, while water and food supplies are plagued by salt water intrusion.
Cleaver, who has not "really experienced the true Pacific outside of hotels", says seeing such effects will be a fascinating and eye-opening experience.
'People's stories'
"I'm really looking forward to going to Fiji to hear people's stories, meet local people, and report on what is happening in the country," she says.
"The story of our Pacific neighbours is extremely important, and it is my job as a journalist to tell the world what is happening."
Cleaver is no stranger to the Asia-Pacific region, having volunteered throughout Southeast Asia in countries such as Cambodia, Indonesia and South Korea.
Next month will mark Cleaver's first "proper" time in Fiji, however.
She first travelled to Fiji when she was just a four-year-old, but due to the George Speight coup in 2000, her family did not get beyond the airport.
Pacific Media Watch's Kendall Hutt, who has yet to experience the Asia-Pacific, says she is looking forward to being on assignment in the region where her passion for journalism lies.
"Writing about the Pacific and climate change is one thing, being able to experience it yourself, first-hand, that's another.
Forefront of climate change
"Pacific nations are at the forefront of climate change.  Islands are being inundated by rising sea levels, people are being forced to migrate, so we can't really continue to deny climate change's existence anymore.
"Bringing this to the wider public's attention, that's key for me."
Pacific Media Centre director Professor David Robie, who initiated the project, said "live" assignments like this were a major boost for young journalists' professional development.
He paid tribute to PaCE-SD's communications consultant Sarika Chand and USP journalism coordinator Dr Shailendra Singh and his team, and Te Ara Motuhenga's Jim Marbrook for their support for the project in Fiji.
"Their help enables us to carry out challenging projects like this."
Watch for the "Bearing Witness" stories and multimedia reports on the PMC's current affairs site Asia Pacific Report.
Kendall Hutt talking climate change on Radio 95bFM's Southern Cross today.