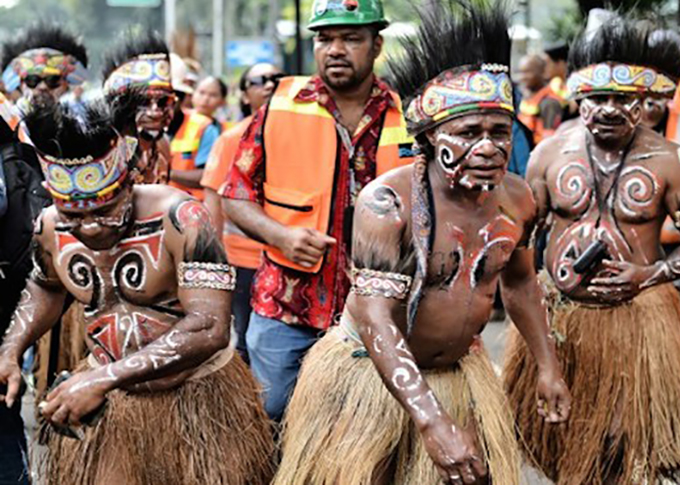 By Katharina R. Lestari in Jakarta
A bishop in Papua has called for government aid for thousands of Papuans made jobless because of a bitter contractual dispute between the government and U.S.-based mining giant PT Freeport McMoran Inc.
The row, which has reduced operations at the world's second biggest copper mine in Papua's Mimika district by about 60 percent, stems from Indonesia seeking to change mining industry regulations over ore processing and foreign ownership.
The government wants to cap copper concentrate exports to boost its domestic smelting industry.
Freeport says the regulations breach its current contract with the government, which runs until 2021. The company says the rules would also affect contracts it has with its customers overseas.
However, the dispute has resulted in job losses for contractors and workers.
"The company has laid off more than a thousand workers. It also threatens to reduce ongoing programs offered to the local community, such as scholarships and health-care services. This is a problem," Bishop John Philip Saklil of Jayapura said.
The prelate recalled that he and some Papuans owning indigenous land rights, known as hak ulayat, met with Energy and Mineral Resources Minister Ignasius Jonan on February 27 in Jakarta to find a solution to the problem.
People victimised
"Such a lay-off has victimised many people who depend solely on the company. Many other Papuans, benefit from the programmes," he said.
According to the local Manpower, Transmigration and Public Housing Agency nearly 1100 workers were laid off as a result of the dispute.
"They dreamed of a good future but then were laid off. Many still have debts to pay. It is not easy for them. Now everyone is worried about their future," Bishop Saklil said.
A local tribal leader said laid off indigenous people could revert to old traditional activities like hunting to get by, but mining activities have caused havoc with the local ecosystem.
"Due to polluted waters, their feet and hands start to hurt when they go into rivers. Also, animals living in or near rivers have died. So how can we hunt to live?" Amungme tribal leader Yanes Natkimu said.