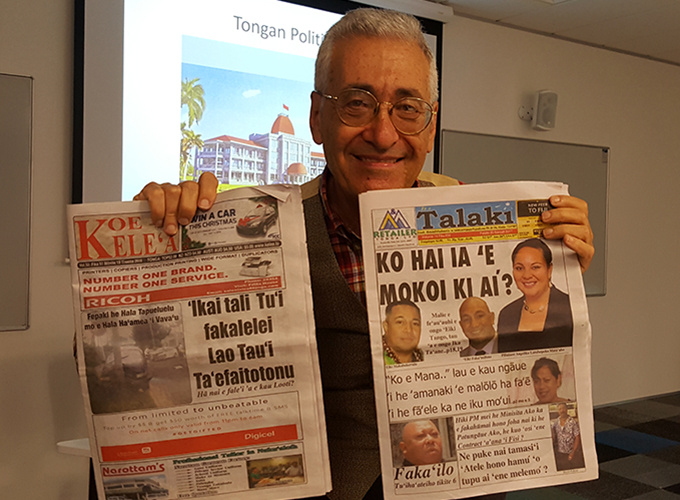 By Kendall Hutt
The future of Tonga's Democracy Coalition remains uncertain as next year's election looms, a Nuku'alofa-based educator has concluded in a public seminar in Auckland last night.
Dr Michael Horowitz, academic dean of Tonga's 'Atenisi Institute, told the audience at his seminar titled Can the Democracy Coalition retain power in Tonga? the fate of the party – and with it the election due late next year — was impossible to predict.
This is largely due to the fact no survey research is conducted, continuing Tonga's "big surprise" election-day tradition, Dr Horowitz said.
Dr Horowitz, also a visiting research scholar with Auckland University of Technology's Pacific Media Centre, said the Democracy Coalition may just hold on to power despite a bumpy term littered with controversy.
These controversies included a petition in 2015 for Prime Minister 'Akilisi Pōhiva to surrender his education portfolio over the so-called "raw marks" policy controversy and the "cloudy issue" of state-owned Tongan Broadcasting Commission head of news Viola Ulakai's suspension over alleged false representation, which prompted questions about Tonga's media freedom status across the Pacific.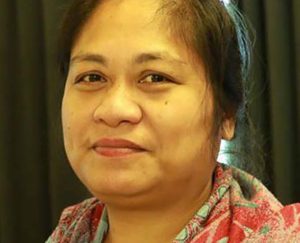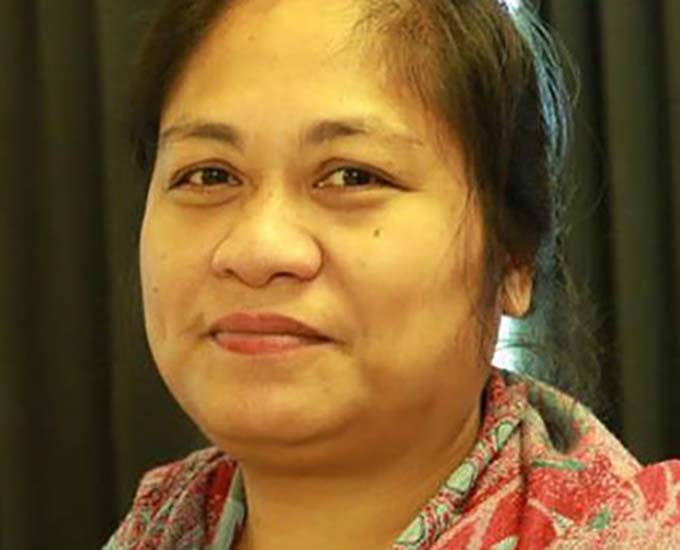 'Dragging feet'
Pōhiva stepped down as Education Minister last week following months of international condemnation by global media freedom groups, although the pressure was primarily over the educational marks controversy.
Pōhiva's administration is the first democratic government led by a commoner in Tonga's history and came to power by a narrow margin in the 2014 election.
Dr Horowitz also highlighted the fact that Pōhiva's government had failed — like those before it — to address Tonga's poor economic situation, noting it was "dragging one's feet to change the situation".
A host of figures cited from the Ministry of Finance attest to the situation highlighted by Dr Horowitz, revealing much of Tonga's gross domestic product (GDP) is comprised of remittances from family members living overseas (22 percent to be exact), and foreign donations to the tune of US $116 million in the fiscal year 2015 to 2016, meaning Tonga remained "dependent on the people's generosity", Dr Horowitz said.
'Sense of some hope'
Dr Horowitz did, however, note the Democracy Coalition's term had not entirely been clouded by scandals and economic downturn.
"People have a sense of some hope, some improvement."
The "change of style" introduced by the Democracy Coalition to Tonga's politics was something the people could still support despite the "hiccups", Dr Horowitz noted.
Dr Horowitz also speculated that if the Democracy Coalition should fall, he would not be surprised if another prime minister emerged from the ranks of the nobles, although he did contend highly qualified Finance Minister Dr 'Aisake Eke and Deputy Prime Minister Siaosi Sovaleni could be in the running.
Lecturer and filmmaker Paul Janman, present in the audience and the man behind the popular 2012 education documentary Tongan Ark, shared Dr Horowitz's views, noting "2018, no one can tell".
Janman, who also teaches screen production at AUT, reflected following Dr Horowitz's talk that it had been "quite a revelation", with much of the information Dr Horowitz shared having been only anticipated by the filmmaker after Tonga's transition to democracy.
'Democracy gaining traction'
"It's been very enlightening to see the latest."
Janman also said "the idea of democracy that has been aired and advocated for by schools such as 'Atenisi is gaining traction", despite persistence by what he described as "reactionary elements" present "in all kinds of different areas".
A massive question mark looms over the Democracy Coalition's future and its outcome in the November 2018 election.
Dr Horowitz said "one doesn't know" how the votes would go.