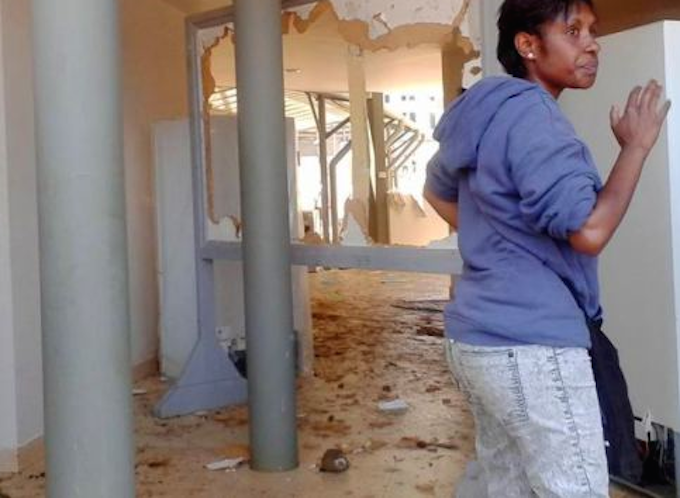 A Vanuatu government team left for Port Moresby today to conduct an on-the-ground assessment of the crisis at various universities in Papua New Guinea, where ni-Vanuatu students are studying.
The Council of Ministers met on Wednesday and decided to urgently send an assessment team to PNG to carry out assessment on the current situation, meet PNG officials and the Vanuatu students at the universities where they are studying, and return to Vanuatu with findings and recommendations.
Their report would be for the Vanuatu government to act upon for the safety and future education of the Vanuatu students, according to the Acting Director of the Ministry of Foreign Affairs, Yvon Basil.
This follows unrest at several universities this week, including rioting at the University of Goroka, and police opening fire on students at the University of Papua New Guinea last week.
Basil confirmed that an assessment team of two or three officials from the Ministry of Foreign Affairs and Ministry of Education would depart from Vanuatu for Port Moresby.
Basil said the government would make a final decision based on the findings and recommendations as soon as the assessment team returned to Port Vila.
Meanwhile, the Ministry of Foreign Affairs and the government have assured the parents of all students studying in all universities and institutions in Papua New Guinea that all Vanuatu students are safe.
Social media plea
Earlier this week, a Vanuatu student studying in Goroka in appealed on social media to the Vanuatu government to repatriate Vanuatu students back home as reports of fresh clashes between students began escalating again.
This public appeal was made through the popular Facebook pages Yumi Toktok Stret and Yu Save Seh.
The Daily Post understands that there are 41 students from Vanuatu currently in PNG – 5 students studying at the University of Papua New Guinea, 9 at Unitech Lae, 6 at the Medical Faculty of UPNG and 21 at the University of Goroka.
Godwin Ligo is a senior journalist with the Vanuatu Daily Post.