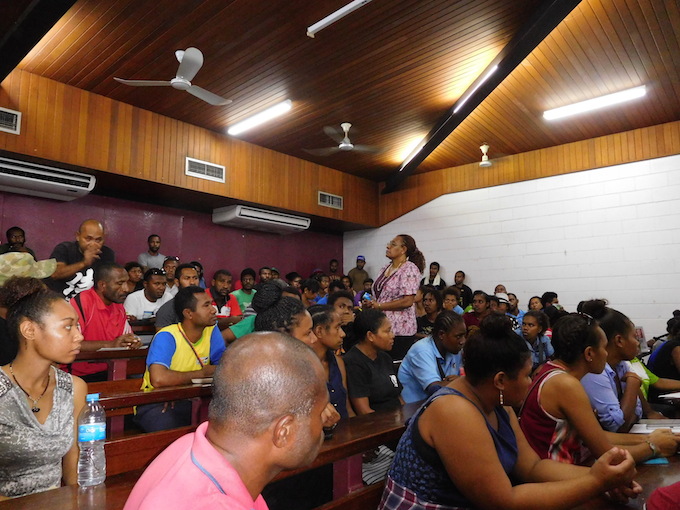 The incident led to 46 students being treated in hospital on Tuesday as universities across PNG faced another week of disruption and uncertainty.
This followed five weeks of protest calling for the resignation of Prime Minister Peter O'Neill which ended with a shooting incident at the University of Papua New Guinea in Port Moresby earlier this month when police opened fire. Some 23 students were wounded, four critically.
More than 300 students who arrived in the Enga capital of Wabag on Wednesday night in three hired buses said students from Enga, Hela, Jiwaka, Southern Highlands and Western Highlands were attacked without reason by their Eastern Highlands and Chimbu colleagues.
The students alleged the attackers were assisted by locals with dangerous weapons, including firearms, bush knives, spears and arrows.
Their spokesman, Lawrence Anton, who is also the Student Representative Council (SRC) delegate to the University of Goroka Council, said a minor incident involving a handful of students from WHP and EHP on Tuesday morning had been resolved amicably after breakfast.
'Attacking spree'
However, the students were shocked to see locals coming 30 minutes later into the campus and going on "an attacking spree".
Anton said that incident had nothing to do with the ongoing boycott of classes spearheaded by fellow students, mainly from the University of Papua New Guinea.
"What happened at UOG was an isolated issue. It was started by a handful of drunken students who did not agree on some personal issues. It had nothing to do with the ongoing boycotting of classes," he said.
Lawrence said it was fair that an investigation was carried out to establish why outsiders crossed over the university boundary to attack students over a trivial matter.
The 300-plus students from Enga had to leave without going back to their living quarters to get their personal effects in fear of their lives.
"We want an investigation into the sudden attack and bring those involved to justice," he said.
Anton said they will return to class anytime when the university council calls them after restoring normalcy on campus.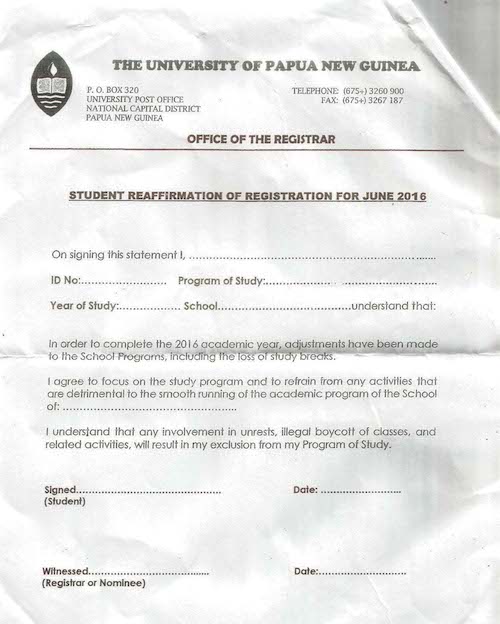 'Pledge' protest
Meanwhile, at UPNG there have been ongoing issues preventing some students from returning to class.
The "pledge" required by the university registrar to be signed by students stating that they understood "any involvement in unrests [sic], illegal boycott of classes or related activities" would result in their expulsion from their programme of study had caused some resentment.
In an incident at one UPNG academic school today, a group of students were reported to have gone into the faculty office and torn up a pile of the affirmation notes.
Philip Kepson is reporting for Loop PNG.