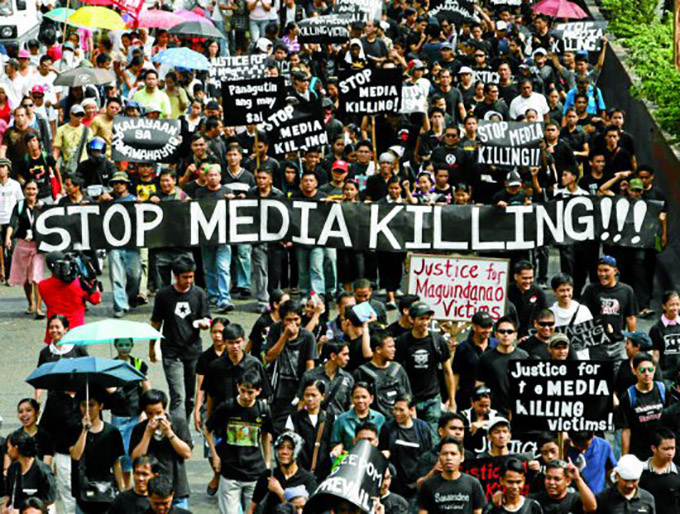 By Marc Lino Abila in Manila
The College Editors Guild of the Philippines (CEGP) is most deeply disturbed by President-elect Rodrigo Duterte's statement that murdered journalists are "corrupt and biased"; he even went as far as to insinuate that it is just right to kill corrupt journalists.
Based on this sweeping, fallacious statement, it is obvious that the President-elect does not understand how the culture of impunity perpetuates media killings.
The journalists' job is to expose the truth behind the general scheme of things. Part of this is to expose malfeasance and corruption in government, at the local or national level.
The campus press calls on President-elect Duterte to do his duty to protect and uphold the Constitution and guarantee freedom of the press. He should be reminded that, as president, it is his responsibility to address the already-worsening culture of impunity in the country.
The CEGP, the oldest, broadest and only alliance of tertiary student publications in the Asia-Pacific founded in 1931, stands in the frontline of the continuing struggle to protect press freedom and it condemns the suppression of campus press and professional media.
Marc Lino Abila is national president of the College Editors Guild of the Philippines
University of the Philippines professors, students slam Duterte statement on press killings