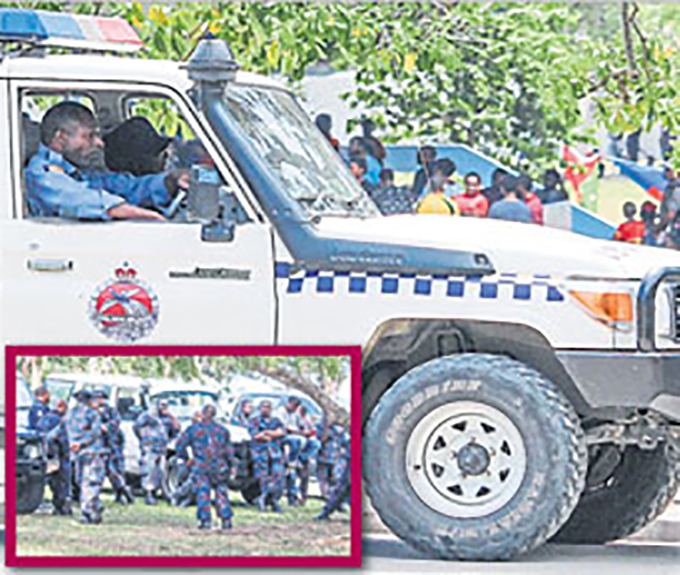 By Michael Guba in Port Moresby

National Capital District Metropolitan Superintendent Benjamin Turi says police visibility at the University of Papua New Guinea campus is for the safety of students and public property.
At the request of the university council, Turi said officers entered the Waigani campus around 4am yesterday to ensure that students and properties were safe, and students were free to move about without being intimidated by others.
"We will be here as long as it takes, according to the wishes of the [university] senate. We are doing our duty to protect lives and property," Turi said.
He said police used no force to enter the campus.
But a student leader said police presence at the campus was intimidating.
Mamose region students' representative Stanley Warren said they respected what the police were doing but they would continue with their boycott of classes until they achieved what they were fighting for.
"We've been right behind our SRC (student representative council) in this fight for the past two weeks," Warren said.
"Given the current situation of police in the campus, it will be a little intimidating and a threat to our students especially the first-year (students) and girls. But we managed to talk to them and calmed them."
No to 'awareness' protest
The students asked Turi if they would stage a peaceful awareness protest but he said it would be illegal.
For more than two weeks, the students have been boycotting classes and calling on Prime Minister Peter O'Neill to stand down and face police investigation of corruption allegations.
Michael Guba is a journalist with The National daily newspaper.