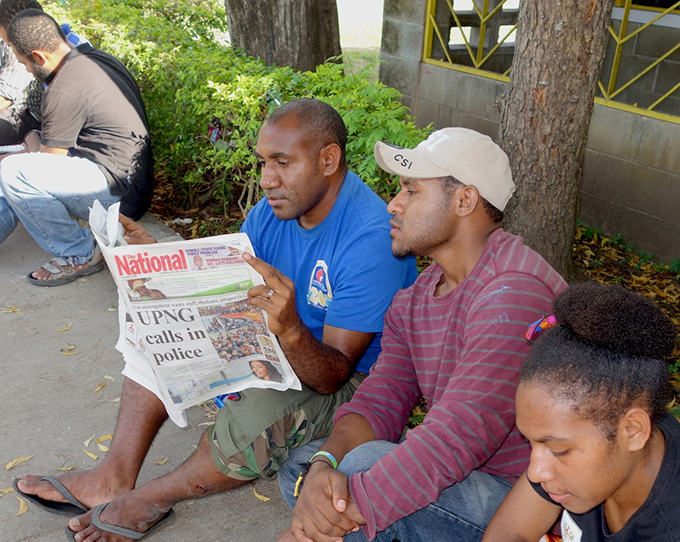 Papua New Guinea's Chief Secretary to government Isaac Lupari has warned people attempting to commit illegal acts as part of attempts to hijack student protests that they will face the full force of the law.
The Chief Secretary said some activists involved with the latest attempt to cause civil disturbance were not students but "agitators" who had no interest in student issues.
"These agitators devote their lives to stirring the public up for the highest bidder, and now they are trying to hijack student protests," the Chief Secretary said.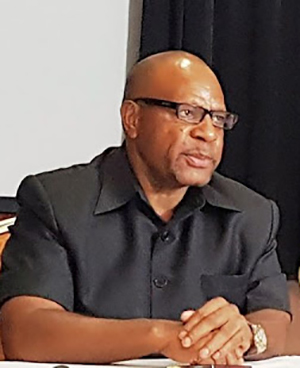 Such people were subject to the laws of Papua New Guinea and if they were found to be inciting people to commit acts that were illegal, they would be arrested and prosecuted by law.
Students at the University of Papua New Guinea have been demanding that Prime Minister Peter O'Neill stand down and face a police investigation of corruption allegations.
They are in the third week of boycotts of classes and protests and have wide support from students at other universities in the country, especially Unitech in Lae.
Police seized control of the Waigani campus before dawn yesterday after being called in by the UPNG management to "secure safety", but students continued with a sit-in protest and boycott of classes.
Social media posts
Lupari said: "I have seen the messages circulating around social media, and I ask everyone who might forward these messages that they should try to know who is behind the message.
"There is big money involved in manufacturing protest for people of dubious intent, and members of the public might be fooled into taking part not knowing it is part of broader political campaign."
Chief Secretary Lupari said there were processes involved in staging any lawful protest.
"People behind any protest must know there are clear and proper processes and these must be followed because this is the law," he said.
"The nonsense that is appearing in some of the [social media] posts is simply foolish, but some comments do cross into breaking the law.
"People who are sending these posts around must be aware of this."
The Chief Secretary said the calls for anarchy by the agitators were entirely separate from student protests, and due to the serious nature of threats of violence, the National Security Advisory Committee would now convene to discuss the issue.
'Sinister purposes'
"Make no mistake, the agitators behind proposed protest are not students, but have much more sinister purposes," Lupari said.
"The NSCA is the principal adviser to the government on security matters and will consider certain powers that can be used against this behaviour.
"The extreme action they are trying to stimulate is uncalled for and will not be accepted.
"I appeal to our students not to be misled by the agitators and to make your own judgments.
"The action promoted by the activists is not the Melanesian way where we resolve issues as a community, but is an aggressive foreign-style of intimidation and grand-standing.
"The matters they are promoting are also before the court so cannot be properly discussed until they have run their course."