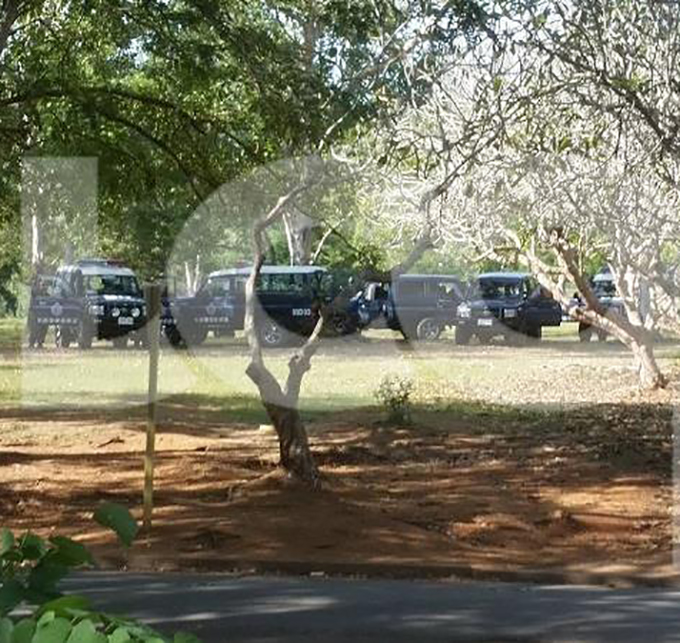 Some members of the University of Papua New Guinea's Uniforce Security unit have alleged that the police entered the campus early today using heavy-handed tactics, reports LoopPNG
"A police officer put a gun to my head when I hesitated to let them in," said a guard, who did not want to be named.
Students, mostly dressed in their protest black representing mourning over alleged breaches of the constitution by the government, were in sit-in huddles around the campus.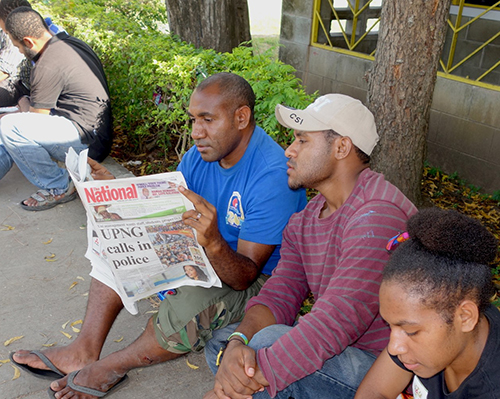 They want Prime Minister Peter O'Neill to stand down and face a corruption investigation.
Students manning the main barricade leading to the campus claimed the convoy of 50 vehicles rammed the blockade about 4.45am.
However, some police officers said they were acting under orders.
They said they woke up as early as 3am to organise themselves.
They feel for the students but they have no choice, said LoopPNG.
"We will stay as long as our bosses want us to," one officer said.
'Unsafe on campus'
A couple of UPNG staff told Loop PNG that they now felt "unsafe on campus", especially with the heavy police presence.
"We are afraid that something is going to happen so we're going home," a staff member said.
Police Commissioner Gari Baki said police had been on the ground since 3am. He would not disclose the exact number of law enforcers deployed, PNGLoop reported.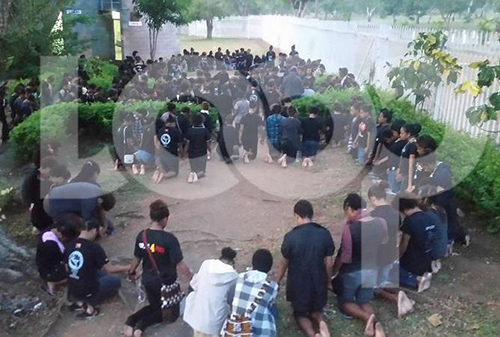 "Let them [police] come in and attend classes," a student leader said.
Another student asked: "If they're all here then who's on the streets?"
UPNG media unit director Jim Robins said the police were on campus to maintain the safety of students and staff.
"Those students who want to attend classes can now do so without fear, as well as academic staff.
'Open arms'
"The students welcomed them with open arms."
A final-year journalism student said: "We are willing to sacrifice our education for a corrupt–free future."
"We have decided not to go to class.They said they are here to protect us but no one is under threat here," said another student.
"The way they came in the morning, fully-armed, some even climbing over the fence, with all these 10-seaters, are intimidating," another student told Loop PNG.
"We want vice-chancellor Professor Albert Mellam to come to us and explain this heavy police presence on campus.
"We refer to him as our 'father'. He even calls us his 'children', so why go to this extent? Are we state criminals?"