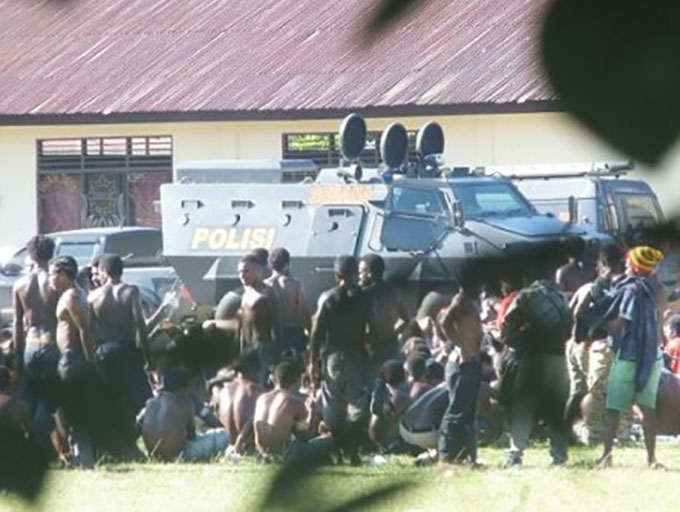 Indonesian police in West Papua have arrested 1692 people in the region in the past six days, reports Suara Papua news website citing West Papua National Committee (KNPB) sources.
Suara Papua said the police had arrested KNPB activists, community workers, students and youth in the crackdown.
Police were also reported to have banned journalists covering and taking pictures of the arrests in the capital Jayapura.
The news website published pictures today, clearly taken from under cover.
Indonesian National Police had confirmed arresting a "number of activists, student activists and well wishers of the people of Papua", Suara Papua said.
The arrests of activists mainly occurred in some areas where the KNPB works such as Jayapura , Sentani and Sorong.
An earlier Asia Pacific Report item cited mass arrests of more than 1600 people with both the watchdog West Papua Media and #LiveUpdatesPapua citing heavy arrests.