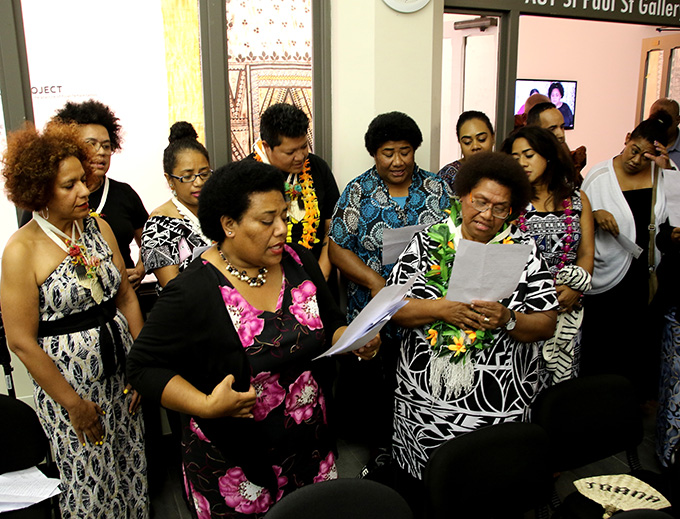 By Susan Epskamp

​The Veiqia Project Exhibition is now open at Auckland University of Technology's St Paul St Gallery Three as a result of the journey of seven women reconnecting with a "sleeping" cultural practice.
The exhibition boasts the artwork of five contemporary artists from Australia and New Zealand that were developed from 12 months of research and museum visits, in the hope of further understanding "Veiqia" – the practice of female tattooing in Fiji.
"The project is about reawakening ourselves as Fijian woman," says curator Tarisi Sorovi-Vunidilo.
"The exhibition highlights a process each artist took to learn more about Veiqia, an ancient practice that is part of the rite of passage for young girls before they become a woman," says Sorovi-Vunidilo.
"It reminds us of our role in Fijian society and reaffirms our place in our family."
Artist Donita Hulmes says she only heard the word Veiqia a year ago.
"What came to me was the question – why don't we know about this? This project now gives me hope that we can put the practice back into light and give the names back to our great-grandmothers."
Artist Joana Monolagi says this is not the end for the project.
"This has opened up a lot of our personal life as a Fijian women and who knows where this will take us."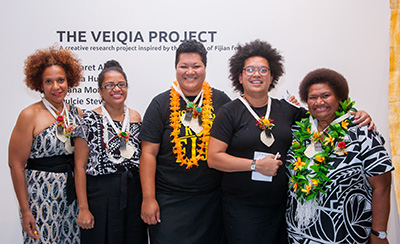 The Veiqia Project is supported by AUT's Office of Pacific Advancement.
"Pacific communities across the world have a wealth of Pacific artistic talent," says Head of Pacific Advancement Walter Fraser. "We are pleased to be a part of helping showcase this diverse talent."
​The exhibition is at the St Paul Street Gallery Three from March 16-26, and is aligned with the Pacific Arts Association XII International Symposium.
Artists: Margaret Aull, Luisa Tora, Dulcie Stewart, Donita Hulmes, Joana Monolagi.
Curators: Tarisi Sorovi-Vunidilo and Ema Tavola.
When: 16-26 March 2016
Where: St Paul St Gallery Three, AUT, Auckland City