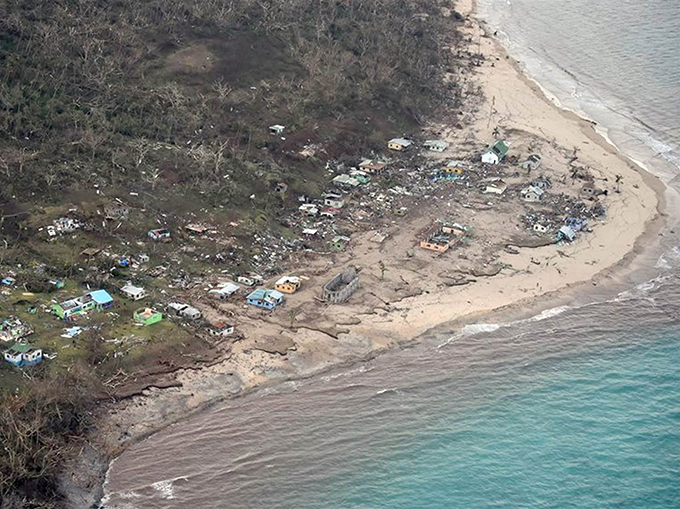 The death toll from severe tropical cyclone Winston in Fiji has reached 21 and disaster officials fear this will rise as communications is restored to remote villages.
More than 8000 homeless Fiji people were taking shelter in 50 evacuation centres around the country.
During a media briefing in Suva yesterday, the National Disaster Management Office said there were 20 confirmed deaths.
However, at a later briefing, NDMO director Akapusi Tuifagalele confirmed there had been another death, taking the toll to 21 so far.
The death toll from the monster cyclone is expected to rise still further, reports Dreu Vukailagi for The Fiji Times.
Officials said 8438 people were forced to flee their homes to take shelter in government-designated centres during the height of cyclone.
NDMO's Tuifagalele said there were nine evacuation centres in the Eastern Division with 121 evacuees, 20 centres in the Central Division housing 1177 evacuees and 22 centres in the Northern Division with 1260 occupants.
In the Western Division, 5880 people from 1032 families are in evacuation centre, reports Losalini Rasoqosoqo.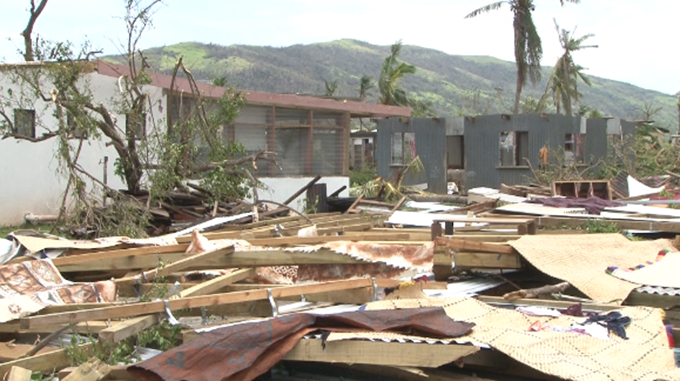 Rakiraki badly hit
Fiji One News reports that Rakiraki, on north-west Viti Levu, suffered one of its worst ever cyclones.
Getting through and rebuilding their community is the toughest test yet for the province's people.
Rakiraki village is home to more than 200 families.
For the elderly who have lived in this village for the past 90 years, TS Winston is the strongest they have experienced.
"I have experienced many cyclones but this is the strongest I have come across," said 90-year-old Ana Vulavono.
"We did not expect the cyclone to be this strong," said 73-year-old Malili Bete.
Rakiraki village was affected by strong winds for five hours and this was first cyclone experienced by the younger generation.
100 homes lose roofs
In the village, more than 100 homes are without roof tops and walls.
"Like the cyclone in 1972, we went through the same experience on Saturday night," said 76-year-old Sikeli Naitura
Even at Namu-i-mada village, the situation was dire.
The elders are coming together to assess the full brunt of cyclone Winston.
"This is the worst ever cyclone to hit this village," said Emosi Naituna.
Na-viti-levu village is also badly affected.
For these people, they were doing all they could before the government assistance would arrive.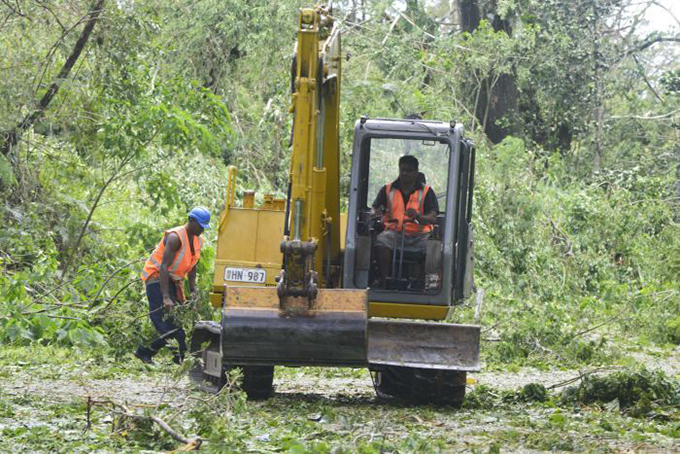 New Zealand will send another Defence Force flight to Fiji and provide an extra $1.8 million in funding, said Foreign Minister Murray McCully.
The new funding, announced yesterday, would bring the total contribution to relief efforts following cyclone Winston to more than $2 million.
The category 5 cyclone made landfall on Saturday, with wind gusts of up to 325kmh and average winds of 230kmh.
How New Zealanders can help
New Zealanders can help efforts on the ground by donating to Red Cross' Pacific Disaster Fund, which ensures New Zealand Red Cross can respond quickly when a cyclone hits. Donate online at: www.redcross.org.nz