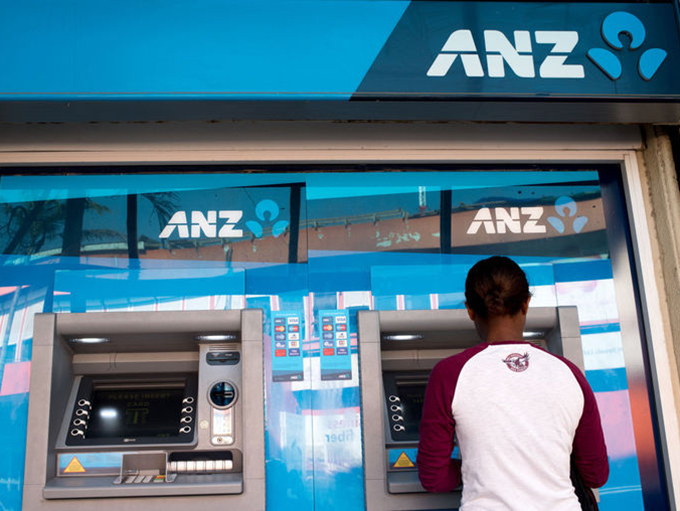 By Dan McGarry in Port Vila
Angry ANZ customers have told the Vanuatu Daily Post that they have lost a total of more than 2 million vatu (NZ$27,000) in recent weeks in what appears to be a concerted series of unauthorised money transfers between ANZ Vanuatu accounts.
Total losses could be much higher, as it appears that numerous accounts have been affected.
The victims were shocked and angered when told by ANZ that the money would not automatically be refunded.
It has been confirmed to the Daily Post that others have opened criminal complaints with the police.
The Daily Post has also heard from bank officials and affected customers themselves that there appears to have been a widespread and systematic series of unauthorised transfers of funds between local ANZ accounts affecting numerous customers in Vanuatu.
The money seems to have been funnelled into other local accounts. Customers were told that two or more people had been identified by ANZ staff as recipients of these funds.
One victim reported that transfers from their account went to a woman. Two more victims identified the same person as the recipient. This person reportedly holds an account at the ANZ Santo branch.
Unwitting dupes?
These recipients might well be unwitting dupes—people whose accounts have also been compromised and used to accumulate funds before the money is sent to its final destination.
The Daily Post was unable to contact one recipient whose name was provided by the victims.
Based on reports received, most of the transfers seem to have consisted of a series of 80,000 vatu (about NZ$1070) transactions. Victims told the Daily Post that this amount sits right at the daily transfer limit imposed on most personal accounts.
One customer reported a series of transfers denominated in US currency, all on the same day, each one for thousands of dollars.
Two others reported that they continued to be victimised after they had reported the problem to ANZ. These alleged acts of online fraud seem to be the latest evidence of a recent increase in criminal financial activity in Fiji, Vanuatu and neighbouring countries.
ANZ is currently conducting an awareness-raising campaign, publishing public service announcements in this newspaper and other media, trying to shed light on some of the most common scams and tactics.
Recently, several ANZ customers in Vanuatu were the victims of a so-called "card-skimming" operation, in which a disguised electronic device was placed on one or more ANZ ATMs and used to steal bank card information.
Skimming victims
Every skimming victim contacted by the Daily Post reported that the stolen funds were returned by ANZ within days. But this latest series of events seem to be distinct from the skimming problem in three ways:
First, every victim the Daily Post spoke with reported that the unauthorised transfers were conducted via internet banking.
Second, the amounts lost in every case ran into the hundreds of thousands of vatu, and in one case, just over a million vatu at current currency conversion rates.
Third, while ANZ returned all funds lost to skimmers without demur, it reportedly told this group that it would not act without a police complaint, and even then, would not guarantee the return of the lost funds.
"They're not taking responsibility at all," said one customer. "What I've said to them is, 'I have entrusted my savings at your bank, and your systems, and you've let me down.'"
"It is their system," he added, "it is their system that they have insisted that we follow."
The Vanuatu Financial Intelligence Unit, or FIU, is responsible for intelligence gathering and liaison between law enforcement and the financial community. In a press statement yesterday, they confirmed an "exponential increase of alleged fraudulent activity involving Internet Banking…."
Facebook scams
FIU Director Floyd Mera cited so-called Facebook scams and phishing emails as the primary source of this activity.
While there have been dozens, if not hundreds, of victims of Facebook fraud in recent months, in which people's accounts are taken over and used by scammers and spammers, none of the victims the Daily Post spoke to fell into this category.
Each of the victims accessed ANZ's online banking service only from personal desktop computers from home or from the office.
All were perfectly aware of a recent spate of fraudulent emails purporting to come from ANZ. One stated that their partner was a computer security expert, and that they had learned to avoid such things.
Another, an elderly man, said simply, "I'm too old for Facebook and Twitter." He explained that he used the online banking system to check his balance and for no other purpose.
ANZ staff were contacted late last week and on several occasions prior to publication of this story.
Despite the fact that the Daily Post had received explicit authorisation from the victims to review the cases in detail, an ANZ spokesperson declined to discuss any of the particulars.
Complaints 'taken seriously'
In response to a series of questions and requests from the Daily Post, they said, "While we are unable to comment on individual customers' circumstances, these complaints are taken very seriously and are being investigated.
"Fraud is becoming increasingly sophisticated, but there are steps customers can take to protect themselves from becoming a victim."
The steps include not sharing usernames or passwords with anyone, changing passwords on a regular basis, closely monitoring account activity, as well as following responsible security practices while online.
Asked to comment on the response, one of the victims said that it "Says a lot without saying very much."
Another added that the ANZ response was "not useful to me at this point in time. The thief has got my money already."
Any other victims of online fraud or illegal internet banking activity are encouraged to contact the Daily Post with their stories.