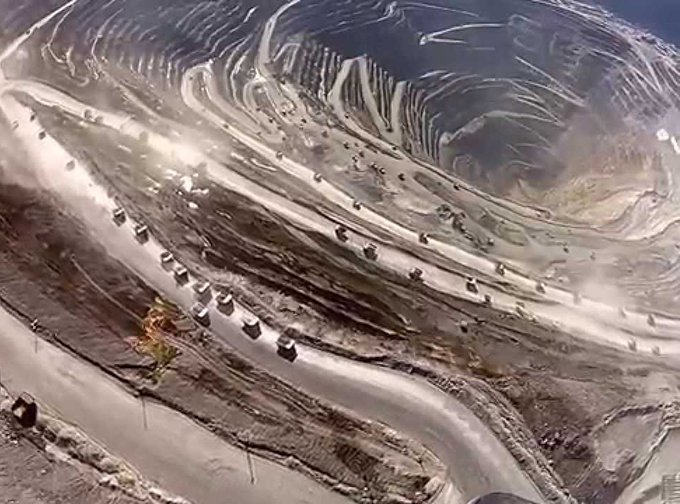 From ETAN
By Wilda Asmarini In Jakarta

Freeport McMoRan Inc has asked Indonesia to reduce a US$530 million smelter bond the local unit of the US copper mining giant must set aside before receiving an extension of its export permit, says Indonesia's mining minister.
Freeport's 6-month copper concentrate export permit expired last week amid a deadlock over the bond, which Indonesia has requested as a guarantee that the miner will complete construction of another local smelter.
"They have appealed to ask whether we can postpone it or give them a discount, but we asked them to show their commitment in another equivalent way," Energy and Mines Minister Sudirman Said told reporters, referring to an exchange of letters with the Phoenix, Arizona-based company.
Freeport, which runs one of the world's biggest copper mines in Indonesia's easternmost province of Papua, usually produces about 220,000 tonnes of copper ore a day. A prolonged stoppage in shipments would hit the company's profits and deny Jakarta desperately needed revenue from one of its biggest taxpayers.
Indonesia wants the deposit as a guarantee that the mining giant will complete construction of another local smelter. The amount would add to an estimated $80 million Freeport set aside in July 2015 to obtain its just-expired export permit.
Freeport Indonesia could not be reached for comment on Tuesday. The US miner wants to invest $18 billion to expand its operations at Grasberg, but is seeking government assurances that its right to mine at Grasberg will be extended.
Its current contract – which gives it the right to work and develop the Grasberg complex – expires in 2021. By Indonesian law, this contract cannot be extended until 2019 at the soonest.
A memorandum of understanding agreed in July 2014 between the government and Freeport, which ended a seven-month export stoppage and outlined a timetable for a contract extension and smelter construction, had now expired, Said said.
An agreement that would maintain operations and investment preparations ahead of contract renewal talks in 2019, was a way to resolve the current problems, he said.
Indonesia blocks Freeport copper exports from Papua in deadlock