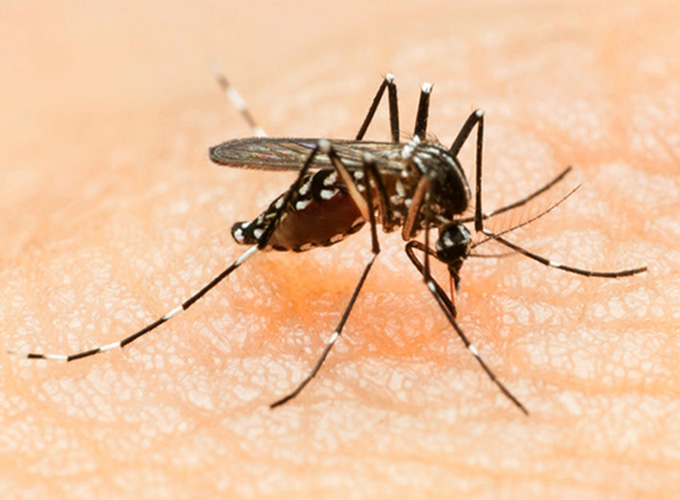 By Losalini Bolatagici in Suva
Fiji and other Pacific Island nations have been warned about the mosquito-borne Zika virus.
The Secretariat of the Pacific Community (SPC), in collaboration with the World Health Organisation, has this week sent an update on the Zika virus infection to public health ministries and health professionals in the Pacific Islands region.
Fiji's Ministry of Health and Medical Services will release an official statement in relation to the virus, which shows symptoms of mild fever, rashes and joint pain.
The rare tropical disease can also cause possible birth defects, transmitted through bites from the same kind of mosquitoes that can spread other tropical diseases such as dengue fever, chikungunya and yellow fever.
SPC closely monitors the Zika situation regionally and internationally, including dengue and chikungunya.
"We provide an ongoing service to the region's public health professionals whereby we maintain a map of epidemic and emerging disease alerts for regional health security purposes," said acting SPC Deputy Director (Public Health Division) Dr Salanieta Saketa in a statement.
"According to the information available to us, no Pacific countries have reported confirmed cases of the Zika virus infection so far this year, but further investigation is under way to ascertain circulation of the virus in a number of Pacific Island countries and territories."
Lab diagnosis
She said Zika virus infection could only be confirmed by a laboratory diagnosis and Pacific Islands countries had very limited capacity for Zika testing.
"We're working closely with our partners from the Pacific Public Health Surveillance Network to overcome this challenge and facilitate access of all countries to the few laboratories which can perform the testing," Dr Saketa said.
Part of SPC's update concerned the latest findings on the possible association between Zika virus infection in pregnancy and congenital central nervous system malformations, including microcephaly.
While this was not proof that Zika virus had caused these malformations, a possible association could not be ruled out given the evidence available, Dr Saketa said.
"In view of the latest findings, we provided countries with a number of recommendations. For example, we recommend all travellers, particularly pregnant women, who are visiting known affected areas to take extra precautionary measures to prevent being bitten by mosquitoes."