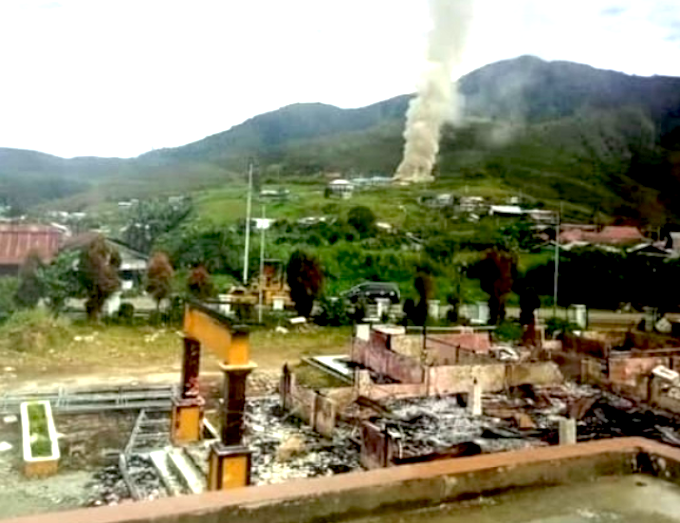 Jubi News
Papuan police are investigating a spate of mysterious fires in the Dogiyai area in Central Papua province.
The razed structures include the offices of the National Unity and Politics Agency and the Dogiyai Cooperatives and Small and Medium Enterprises Office.
Also eight boarding houses in Ekemanida Village, Kamu District, were engulfed in flames on the same day.
Dogiyai police chief Commander Surraju said his team was examining all available information regarding the fires, including the possibility that a specific group set fire to the buildings.
No casualties were reported.
The incidents occurred at different locations with a fire on Trans Nabire–Enarotali Road happening around 10am.
The fire in Ekemanida Village happened about 20 minutes later. The boarding house was unoccupied at the time.
Papua Police spokesperson Senior Commander Ignatius Benny Ady Prabowo said the fire destroyed a former office building in Kimupugi Village, Kamu District.
The authorities are still investigating the cause of the fires and the extent of the damage.
Prabowo urged the public to remain calm and avoid being provoked by the situation. He emphasised that the police were handling the case.
Republished with permission.