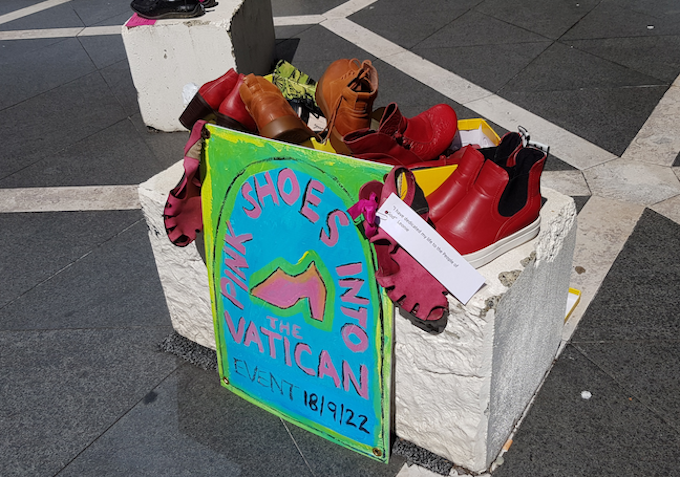 A group of "pink shoes" women in Aotearoa New Zealand campaigning for gender equality in the Catholic Church took their message with a display of well-worn shoes to St Patrick's Cathedral plaza in Auckland today on International Women's Day.
It was part of a national and global "Pink Shoes into the Vatican" campaign.
"Women from all over the country have sent their worn out shoes with their stories of service to the Catholic Church, only to find that the doors to full equality in all areas of the ministry and leadership remain firmly closed," said an explanatory flyer handed out by supporters.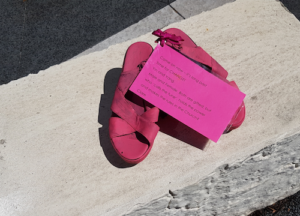 "A vibrant church requires a synodal structure in which all members share full equality by right of their baptism."
The organisers, Be The Change, say: "We are interested in your story. You are invited to email or write to us telling of your experience with the church. You do not have to be a practising Catholic to participate."

'Pink Shoes into the Vatican' campaign stories.  Video: Be The Change