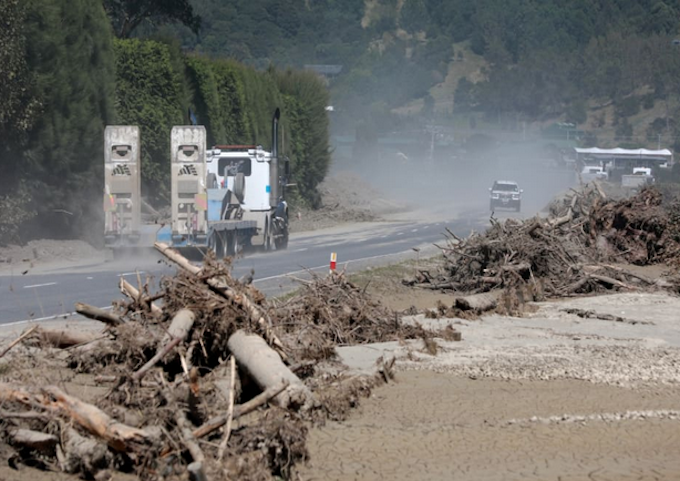 New Zealand's MetService has issued an orange warning meaning heavy rain is on the way for cyclone-hit Hawke's Bay.
From now through until 10am on Saturday people in the region can expect 150 to 200mm of rain about the ranges and also away from the ranges north of Hastings (this includes the Esk Valley area and the Wairoa District), and 75mm to 100mm elsewhere.
The heaviest falls are likely from 3pm on Friday, with peak rates of 20 to 30mm/hr possible.
Other areas are under a heavy rain watch and thunderstorms are possible in Coromandel Peninsula and Bay of Plenty about and west of Te Puke from 2am on Friday until 1am Saturday.
Gisborne could expect periods of heavy rain, with thunderstorms possible in the 36 hours from 2pm today. Rainfall amounts may approach warning criteria, MetService said.
Auckland could also expect to be drenched tomorrow with some heavy rain and possible thunderstorms from midday until 10pm.
Meanwhile, as of Wednesday afternoon 346 people remained listed as uncontactable in flood-affected areas.
Police have deployed four specialist victim recovery dog teams to the Eastern District to help in the search.
The death toll remains at 11 — nine people in Hawke's Bay, and two firefighters in Auckland.
About 700 people displaced by Cyclone Gabrielle across the North Island are still seeking shelter at Civil Defence centres.
This article is republished under a community partnership agreement with RNZ.