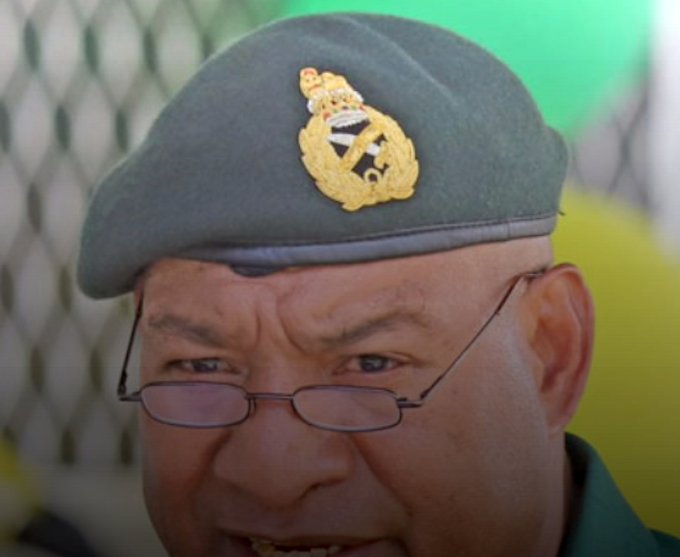 PNG Defence Force Commander Major-General Mark Goina says "appropriate force" will be dealt to the gunmen who ambushed and wounded two soldiers in Saugurap, Enga Province, last week.
In a statement Major-General Goina said: "A section from the PNGDF contingent deployed in Enga Province were on routine duty, conducting clearance patrol to Laiagam when it sighted a vehicle of interest in vicinity of Saugurap at around 2pm on 1 February 2023."
The suspects upon sighting the PNGDF soldiers closing in on them got out of their vehicle and escaped into the bush with high powered weapons — M16, SLR, AK as reported.
This prompted the troops on the scene to pursue further with subsequent clearance and search of the vehicle of interest, he said.
The intent was to search the vehicle and bring it to Wabag Police Station for further action.
"Suspects withdrew, then reinforced and fired shots at the soldiers," Major-General Goina said.
"It was an ambush as the suspects took the high ground on both sides to their advantage. Contact lasted for under 2 hours. Suspects also cut trees to block off troops from withdrawing.
Two soldiers wounded
"During the shootout, two PNGDF personnel were wounded. One sustained an injury (bullet wound) below his chin. The other member; was shot through his mouth with an exit wound through his gum.
"The member was brought to Wabag General Hospital and underwent minor surgery the same night and is in a stable condition. Both members are from Second Royal Pacific Islands Regiment, based in Moem Barracks, Wewak, East Sepik Province."
Major-General Goina said: "It is reported also that the vehicle of interest was the same one that was used during the killing of 11 locals in [the] vicinity of Tole/Kaiap a fortnight ago.
"As CDF, I am very concerned about ongoing criminal activities and no respect and adherence to the rule of law in the Enga Province.
"The PNGDF will not sit back and let criminal elements undermine the authority of the state."
Collaborating with the police and in accordance with law,  Major-General Goina said, "we will deploy an appropriate force to deal with those responsible for ambushing the members of the PNGDF on [an] authorised task."
Republished from the PNG Post-Courier with permission.