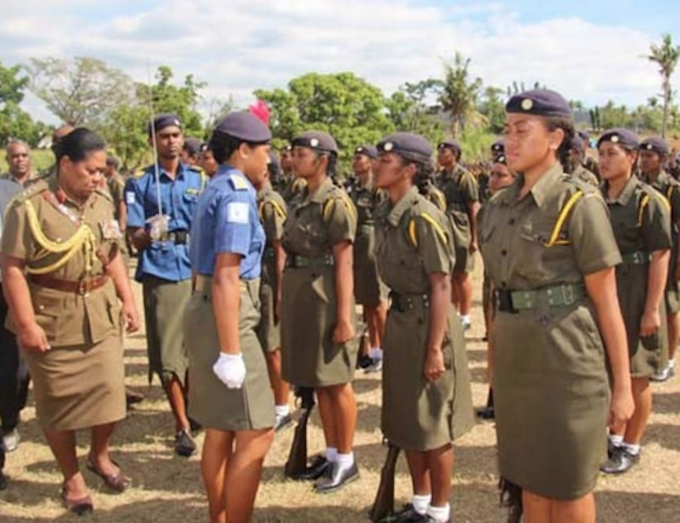 A New Zealand-based professor in comparative politics says the Fiji constitution needs to clear up the role of the military.
Dr Jon Fraenkel of Victoria University, formerly of the University of the South Pacific, says the 2013 constitution revived the provision that existed in the 1990 constitution which gave the military responsibility for looking after the well-being of the Fiji people.
But he told Pacific Waves this needed clarifying.
"Of course, when that was first introduced in 1990, it was as part of an ethno-nationalist constitution that was seeking to codify indigenous paramountcy in the states. At that point, I think the Fiji military [Republic of Fiji Military Forces] contemplated briefly assuming power in an unconstitutional way for 16 years.
"But it didn't do that. And by the early 1990s, things had calmed down there was a desire to read for civilian government, for the military to keep out of politics. It's only really in the wake of the [George] Speight coup that Mohammed Aziz rehabilitated this provision in the 1990 constitution, and suggested that it was still applied under the 1997 constitution, and then they put it in the 2013 constitution.
"And what does this mean? Well, it could mean just about anything. What does it mean to look after the welfare of the Fiji people? You could interpret that to mean anything at all?
"I noticed that before the final result, when [Sitiveni] Rabuka, perhaps misguidedly, complained to the military commander about the glitch about the counting of the election ballots, the military commander said that that wasn't within his remit.
Protecting 'well-being'
"In other words, he thought that it didn't fall under section 131 of the Constitution that gives the military right to intervene to protect the well-being of the Fiji people.
"But after the formation of the new government in early January, the military commander, Major-General Jone Kalouniwai did make a peculiar statement where he expressed concern about the ambition of the government and about the speed at which things were moving.
"And he also suggested that the military might have some responsibility for making sure that the separation of powers is guaranteed.
"Now, that's usually a role for the courts, not for the military. So one has to be careful about this kind of expansive understanding of the role of the military and the new Fiji. I think there needs to be further discussions about what that actually means."
This article is republished under a community partnership agreement with RNZ.