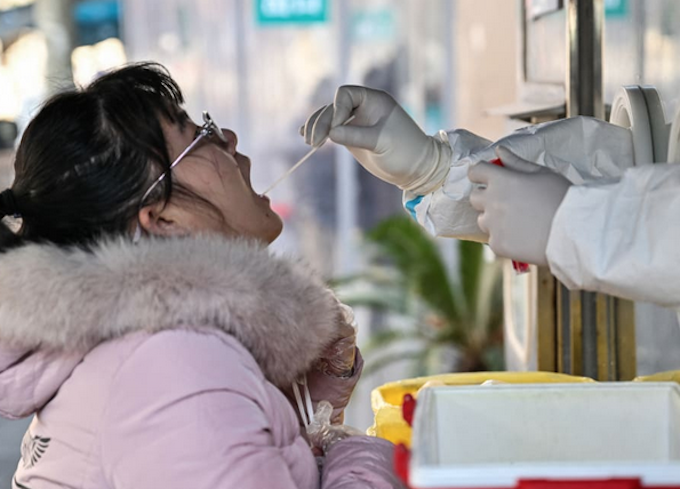 Travellers from China to Australia will be required to have a negative pre-departure covid-19 test from January 5 — and New Zealand says it is now assessing the health risks.
China has seen skyrocketing covid case numbers, and a range of other countries including the United Kingdom, the United States and France have also imposed testing requirements.
NZ government duty minister Stuart Nash said tonight that New Zealand was currently assessing the situation.
"I've been informed today that Australia has announced pre-departure testing for travellers arriving from China. This measure is being taken in response to the rapidly unfolding situation in China," he said.
"New Zealand has a public health risk assessment under way which will be completed in the next 24 hours.
"Our response will remain proportionate to the potential risks posed by travellers and in the context of the international situation."
New Zealand, to date, had said it has no plans to introduce testing for Chinese visitors, the Ministry of Health said last week.
An 'abundance of caution'
Australia's Health Minister Mark Butler said this decision was taken out of an "abundance of caution" and a temporary measure due to the lack of detailed information about the epidemiological situation in China.
"That lack of comprehensive information has led a number of countries in recent days to put in place various measures — not to restrict travel from China, it's important to say — but to gather better information about what is happening epidemiologically in that country," he said.
Butler said the government warmly welcomed visitors from China, and Australia was "well positioned right now in the fight against covid".
"The resumption of travel between China and Australia poses no immediate public health threat to Australians," he said.
Butler said universities and the tourism industry would also welcome the resumption of travel from China, as would people who had long been separated from their family and friends.
"We know there are many many hundreds of thousands of Chinese Australians who have been unable to see family and friends for months — and, in some cases, years — and their ability to do that over the coming period will be a matter of considerable joy for them, particularly as we head into the Lunar New Year period," he said.
Butler said that, although the subvariant that appeared to be driving the wave in China was already present in Australia, the situation was "developing very quickly".
Concerns over new variant
"There are concerns, in an environment of cases spreading so quickly, about the possibility of the emergence of a new variant," he said.
"Now there's no evidence of that right now.
"This is a measure taken out of an abundance of caution to provide Australians and the Australian government with the best possible information about a fast-evolving situation."
Butler said the Chinese government was informed about the measures this morning.
"It won't come as any surprise to the Chinese government that Australia is putting this arrangement in place, I don't think, given the broad range of countries that have taken similar steps over the last 48 to 72 hours," he said.
This article is republished under a community partnership agreement with RNZ.