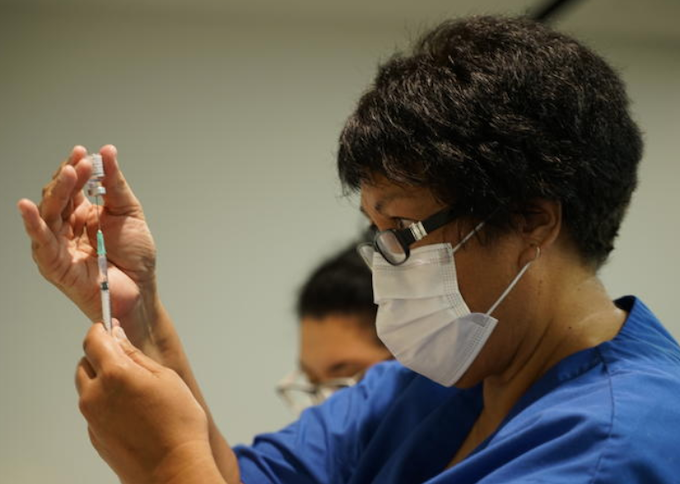 New Zealand has reached a milestone of eight million vaccine doses administered.
The milestone was featured in the Ministry of Health's covid-19 update today.
The figure includes first doses, second doses and boosters, as well as third doses intended for those who are immune compromised.
The doses include both the Pfizer — the main vaccine deployed in New Zealand — and AstraZeneca vaccines.
MidCentral and Hutt Valley have also reached 90 percent first doses for Māori, becoming the fourth and fifth district health board (DHB) areas to reach the mark.
However, nationally, the second dose rate for Māori remains at 77 percent.
Canterbury continues to lead the way overall, with 98 percent of eligible people having had a first dose and 94 percent being fully vaccinated.
New Zealand has a population of five million.
55 new community cases, 13 omicron cases in MIQ
The ministry reported 55 new community cases of covid-19 in New Zealand today and five more cases of the omicron variant in recent international arrivals.
The new omicron cases in MIQ take New Zealand's total to 13.
Four of these cases remain in managed isolation. One person has now recovered and has been released.
The recovered case arrived from London via Singapore on December 7. This case tested positive on day one and was closely managed in MIQ, the ministry said in a statement.
The person was never in the community while infectious.
Of the new community cases, 41 are in Auckland, with the remainder spread between Waikato, Bay of Plenty and Taranaki.
This article is republished under a community partnership agreement with RNZ.