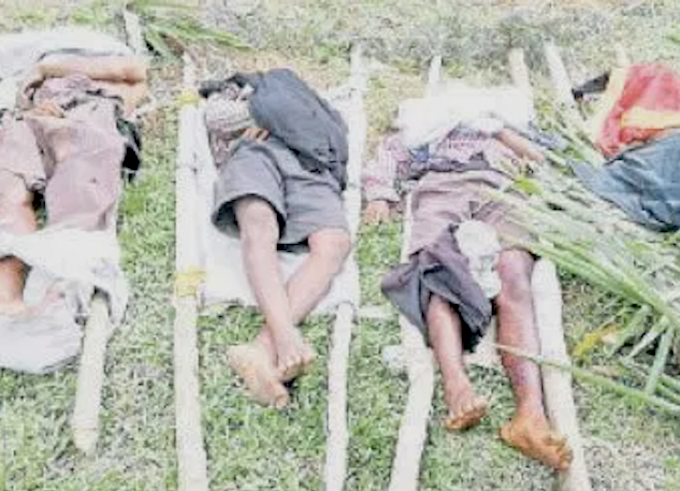 By Gynnie Kero in Madang

Five men have died in a shootout with Papua New Guinea police near Madang  after they tried to hold up a bus police officers were travelling in on the Lae-Madang highway.
Madang commander Acting Superintendent Mazuc Rubiang said police were tipped off about the planned hold-up of the bus, and they boarded it beforehand, pretending to be passengers.
Four bodies were taken to the Modilon Hospital while the fifth was buried at the site of the shooting. Other members of the attacking group fled the scene during the shooting on Saturday.
Rubiang said the men were believed to be from Madang town and had been involved in a lot of robberies on the main highway.
He said many passengers and drivers had been victims.
"Police received intelligence of a planned armed holdup of buses travelling from Madang, between Negeri and Naru on the Madang-Lae highway," he said.
"Acting on that, officers travelled to Double Mountain and waited for the buses.
"At about 12pm, the first bus arrived and all passengers were offloaded onto a police vehicle.
Five disguised policemen
"Five policemen disguised as passengers then got on the bus.
"When nearing the location of the planned holdup, the officers sighted someone coming out of the bush and then going back again.
"About 50m from the location, about three armed gunmen came out and opened fire on the bus.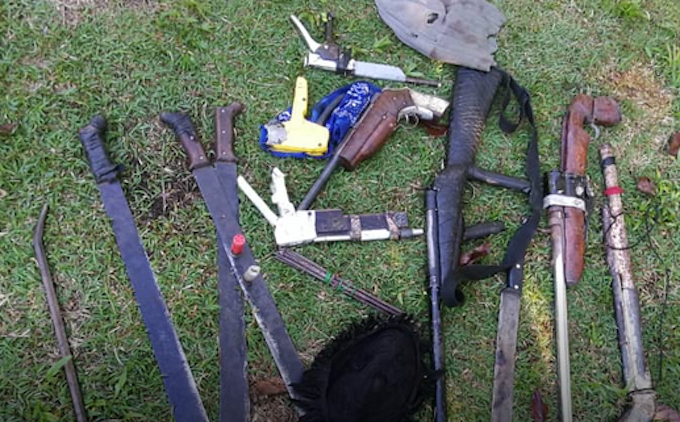 "About 50m from the location, about three armed gunmen came out and opened fire on the bus.
"Police returned fire and shot the (five) criminals."
Rubiang said some men fled leaving behind a gun, other weapons and a mobile phone.
"It is believed that some (were wounded) and escaped towards the Naru river," he said.
"They were pursued. At this moment we are monitoring the area."
Rubiang said "enough is enough" and warned criminals to stop their attacks.
Gynnie Kero is a reporter for Papua New Guinea's The National newspaper.