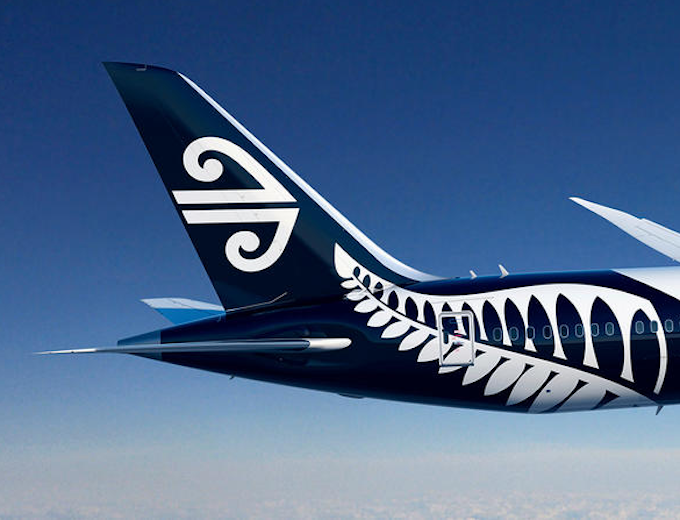 Air New Zealand has confirmed that 30 of its staff have tested positive for Covid-19, with 25 of them now recovered.
In a statement, the airline said the remaining five are currently recovering at home.
"It is important to note that not all of these cases are linked to employment at Air NZ, and not all are air crew."
READ MORE: Al Jazeera coronavirus live updates – UN warns over hunger as death toll tops 2.5m
Air New Zealand said it had not had a positive case in 12 days, with just one positive case confirmed since April 1.
"Our medical team are actively managing all cases, providing assistance to those impacted and advice to our employees on how to minimise the risk of contracting Covid-19," the statement said.
"In late March we identified that layovers in Los Angeles presented a slightly heightened risk and as a consequence all crew returning from this destination have been required to self-isolate for 14 days."
Six new cases – one death
Today Director-General of Health Dr Ashley Bloomfield said there were six new confirmed cases of Covid-19, three of which were from overseas travel.
One more person has died, taking the total to 14.
"The new combined total of new and probable cases in New Zealand is therefore 1451," said Dr Bloomfield.
Dr Bloomfield said the latest death was a woman in her 80s, who was a resident of the Rosewood rest home and had underlying health conditions.
"Every person we lose to Covid-19 is a tragedy and with family and friends left without their loved one, and my thoughts and those of others I'm sure are with this woman's family today and in the coming days."
Dr Bloomfield said 11 people are in hospital, two of those are in ICU. The patients are in a stable condition.
A record number of tests were carried out yesterday, with 5289 tests, bringing the total number of tests to 94,467.
Dr Bloomfield said there would be testing of selected groups, including health workers and essential workers, this week, as part of the surveillance to make sure community cases were not being missed.
He said 1036 people had recovered from the coronavirus.
Prime Minister Jacinda Ardern said that with three of the six latest cases related to overseas travel, the government would continue to quarantine people arriving in the country for 14 days in government facilities during alert level three.
"We have given no end point to that part of our response to Covid, it is an intrinsic part of our response and it is not changing because we are moving alert levels.
She said 2403 people were in government-provided facilities. The number in quarantine is 97, with the remainder in isolation.
Ardern said while 99.9 percent of New Zealanders were respecting the lockdown rules, there were still some who were choosing to flout the rules.
She said as at 6pm yesterday, there had been 4128 breaches of the CDEM and Health Acts, 433 prosecutions, 3580 official warnings and 115 youth referrals.
"Each and every one of the people involved in breaches risks undoing the work of others, so again I say: Please do not travel unnecessarily or gather."
This article is republished by the Pacific Media Centre under a partnership agreement with RNZ.
If you have symptoms of the coronavirus, call the NZ Covid-19 Healthline on 0800 358 5453 (+64 9 358 5453 for international SIMs) or call your GP – don't show up at a medical centre.