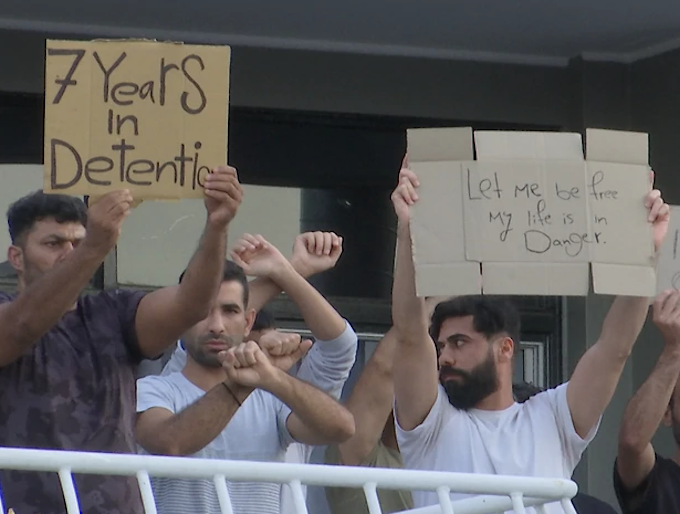 By Stefan Armbruster of SBS News in Brisbane
Refugees and asylum seekers in Brisbane have begun daily protests urging for their release after doctors and human rights lawyers flagged fears that a repurposed hotel could become a coronavirus infection hotspot.
In response to the Covid-19 pandemic, the UN Human Rights Commissioner this week issued a global call for detainees to be released, where possible, for their safety.
Concern among more than 80 detainees at the Kangaroo Point Central Hotel has been heightened after a guard employed by contractor Serco tested positive last month.
READ AND WATCH: The full SBS story and video
In a statement, the Department of Home Affairs said "infection control plans are in place" and "no detainees across the immigration detention network have tested positive to Covid-19."
Most of the detainees at Kangaroo Point were medivaced from Australian offshore-processing on Manus in Papua New Guinea and Nauru. Some have been held there for medical treatment for more than six months.
This article has been republished in brief with SBS and the author's permission.