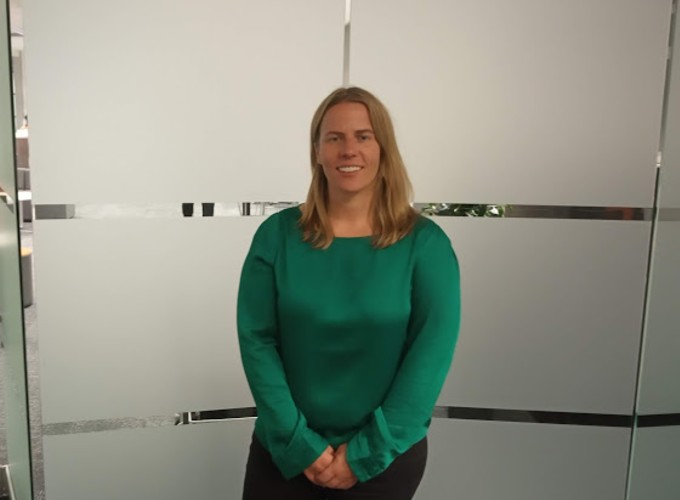 By Michael Andrew
International and Pacific reporting are among the first casualties of struggling New Zealand newsrooms as they try to cut costs to make up for decreasing advertising revenue.
This was the bleak message from Dr Mel Bunce, a media academic speaking at Auckland University of Technology earlier this week.
Discussing her latest book, The Broken Estate: Journalism and Democracy in a Post-Truth World, Dr Bunce said the New Zealand media had been hit particularly hard by the immense changes brought about by social media and technology.
READ MORE: Ethics needed in computing and tech to stop 'robber barons', says academic
"You can see things are really quite bad here. The foundations of the media systems here are actually, compared to most countries more fragile and more vulnerable to further disruption.
"We've seen that in the drops in journalist numbers; in 2001 there were 2300 journalists in the census, by 2013 it had dropped down to 1500. So more than 30% of journalists have gone."
A reader in journalism at City, University of London, Dr Bunce said a small market and the inability to exploit economies of scale was a main reason for the New Zealand media's fragility.
A unique ownership model also meant that news outlets couldn't adapt as well as other businesses to market disruption.
"A lot of it [New Zealand media] is owned by international financial companies who specialise in buying distressed companies which they buy to make short term profit and then sell off.
"What that means is that you're not willing to accept losses in some parts of your business. You're not willing to use your radio profits to subsidise your TV."
The observation corresponds with MediaWorks' decision to sell off its struggling TV business, a move that could further erode plurality in the media and could potentially jeopardise 500 jobs if a buyer isn't found.
However, she said it was a lack of public funding of media that was the main reason for the dire situation.
Neglected public media
"The final reason things are so challenging is that we really have neglected public media here compared to other countries in recent years. Australia historically spends a couple of times more than us in public media, and the UK up to six times much."
"We are almost alone among industrialised commonwealth countries in having no public broadcaster."
In an op-ed in the New Zealand Herald earlier this week, Dr Bunce ventured the best options to create a state funded broadcaster would be to expand RNZ into a full multimedia organisation or merge it with TVNZ.
The result would be New Zealand's version of the BBC or the ABC, both the preferred and most trusted sources of news in their respective countries.
"A newly merged, state-funded broadcaster could also include Māori Television. But it would be absolutely crucial, if that happened, to safeguard Māori Television's unique and specific mandate (and funding) to support Māori language and culture," she wrote.
Lack of diversity
Dr Bunce said that Māori Television added a vital counter weight to the lack of diversity which was still rampant in the mainstream media.
"We have lots of research which shows that the media continues to represent Maori and Pacific Islanders very very negatively."
While reporting on the Pacific region continues to suffer from the changes in the media landscape, she said that local community reporting, here and abroad had been hit particularly hard.
"One big study in the US found that there are now 1300 communities that have no access to local news whatsoever and that includes 200 counties so places where serious administrative power, decision making is taking place and not scrutinised and not reported on in any way."
These "news deserts" were concerning she said as research had shown what happens to a community when it doesn't have news.
"We see that voter turnout goes down, people become more polarised because they tend to get their info from national sources which are more politicised, we see that there is also more corruption and less efficient government."
'Silver lining'
However, she said there was a silver lining from the global changes that were having such a powerful influence on journalism, one being a boom in new media research to find solutions.
More money was being spent to fund grants and studies in an effort to confront the challenges posed by the likes of Cambridge Analytica.
However, she reemphasised that more investment in public journalism was essential to mitigate the crisis.
"We have a really really compelling moment at which we should be intervening to provide more public funding for journalism."
"It's going to be a hard battle because I don't know that people are aware of what it's like to be in a place without the news, yet."
While the data and the research showed that the media as a whole was suffering, she said the quality of journalists' work, especially in New Zealand, was not.
"Some of the best journalism in the world is being done in New Zealand by some very talented people."