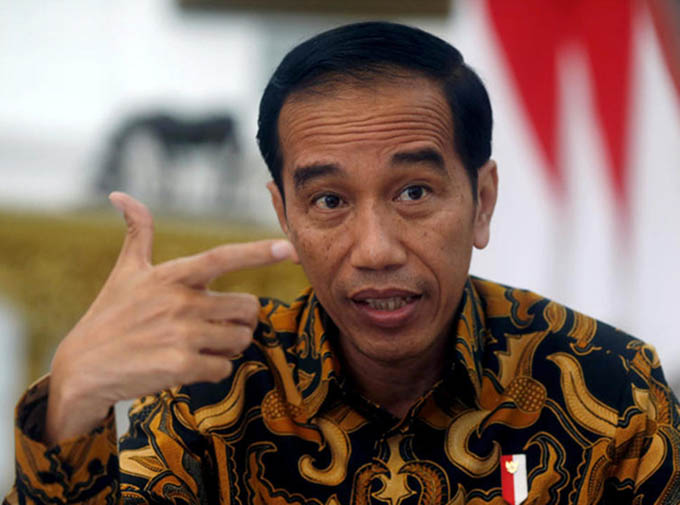 Pacific Media Centre Newsdesk
Indonesian President Joko Widodo's threat to pursue anyone who impedes investment has worried environmental activists who said that such actions could criminalise those fighting for the environment, reports CNN Indonesia.
Jokowi made the threat during his July 14 "Vision Indonesia" speech, in which he said he would chase and "soundly thrash" those who obstruct Indonesian investment.
"Slow or complicated permit processes, especially illegal levies. Be careful, going forward I guarantee that I will chase, I will control, I will check and I will soundly thrash [them] if necessary! There should no longer be any obstructions to investment because this is the key to creating more jobs," said Widodo in the speech.
READ MORE: Indonesian schoolgirls tell Trump 'take back your toxic rubbish'
The head of The Indonesian Forum for the Environment, Khalisa Khalid, said such language could implicate anyone defending their livelihoods.
"When Jokowi uses threatening diction like that, then the apparatus underneath him will pursue it, so we are worried that it will increase the violence and criminalisation of people who are fighting for their livelihoods and the environment."
She said that this narrative was worrying because ever since the New Order regime of former president Suharto people who have defended their sources of livelihood and the environment have been accused of obstructing investment.
"On the other hand investment permits which have been issued recklessly since the New Order regime have resulted in hundreds of thousands even millions of people losing their sources of livelihood."
She said this kind of investment has forced farming communities to become factory workers or plantation labourers. Land evictions have also resulted in traditional communities losing their local identity.
"The culture of saving and holding the environment sacred is being sacrificed for the sake of pursuing macro-economic growth," she said.
Khalid called on president elect Widodo and his new vice president Ma'ruf Amin not to play around with environmental issues and to start implementing the political pledges made in Nawa Cita (Widodo's nine point priority program).
"This is not about me or you, it's also not about us or them. But this is about the fate of the environment and the future of the nation's next generation," she said.