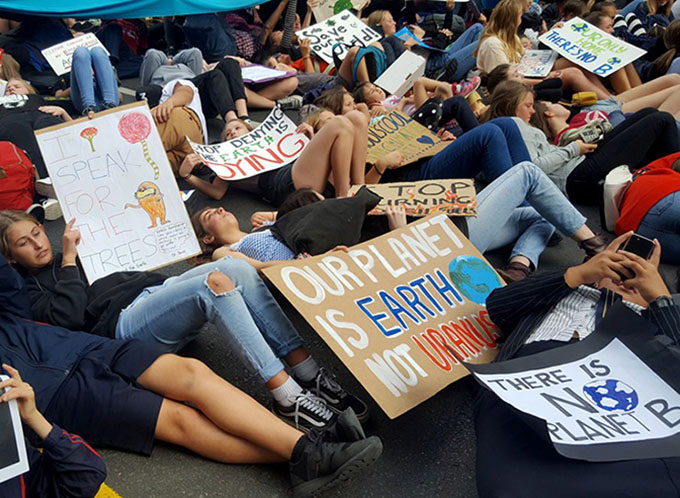 By Megan Darby of Climate Home News
It has been a big week for democracy, starting with a pro-coal verdict in Australia and ending with Europeans going to the polls.
Environmentalists despaired as Australian Labor lost another battle in the "climate wars", punished in coal country for refusing to subsidise new mining infrastructure.
On the other side of the world, European parliamentary elections kicked off on Thursday in a fractured political landscape. Between cries of climate emergency on the streets and surging far-right populism, there's an emerging consensus to set an EU 2050 net zero emissions target.
READ MORE: NZ students skip school for climate change strike
How that plays out in practical policy hinges on the next cohort of lawmakers and commissioners to be appointed in the following months. Our analysis is also available in French, on Euractiv.
In India, Narendra Modi strengthened his grip on power with a landslide victory. Climate change had a low profile in the campaign and the Congress party's manifesto treating air pollution as a public health emergency made no headway.
It's a good time to dust off this 2017 profile by Aditi Roy Ghatak. While known for embracing renewables, Modi has simultaneously swept aside environmental protections to benefit business cronies like the Adani family (incidentally the owners of the Australian mega-mine Labor were punished for not supporting).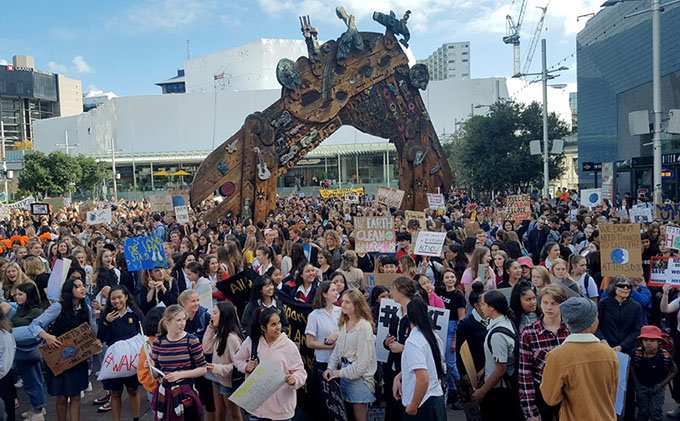 Seen and heard
As youth climate activists took part in their biggest school strike to date, Climate Home News offered them a platform to share their diverse perspectives from around the world.
Arshak Makichyan explained his is a lonely protest in Russia, as repressive laws prevent minors and large groups from gathering in public spaces.
From Jerusalem, 16-year-old Michael Bäcklund shared how Israeli and Palestinian youth rejected conflict to call for action on a common crisis.
In New Zealand, RNZ Checkpoint reports that the second round of climate change strikes took place yesterday with thousands of school and tertiary students around the country skipping classes to take part.
School strikes were planned in 24 locations around Aotearoa after the first strike in March ended early because of the Christchurch mosque attacks.
If you are a young person with a story to tell, email Karl at Climate Home News to get involved.
This article has been republished from Climate Home News under a Creative Commons licence.
#Strike4Climate

The second round of global climate change strikes in Auckland this week with school and tertiary students in Auckland skipping classes to take part. Video: RNZ