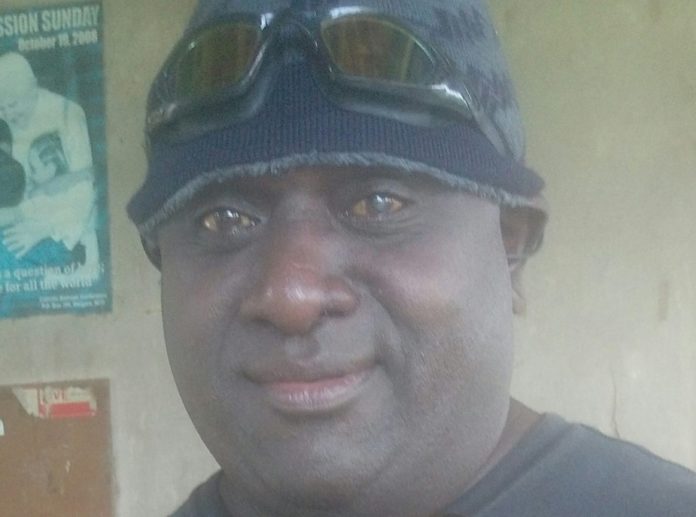 Pacific Media Watch Newsdesk
Former Post-Courier business editor Eric Tapakau died in Port Moresby over the weekend, where he was seeking medical treatment for a long illness.
Tapakau, 43, was an experienced journalist known and liked by many in the media and business communities, having worked many years in Post-Courier, first as a business reporter, as Bougainville bureau chief based in Buka, and later as business editor in Port Moresby, reports the Post-Courier.
After that, he left the newspaper to work in landowner company Hides Gas Development Corporation, before leaving Port Moresby for his home province of Bougainville, where he worked with Bougainville Copper Limited (BCL) as a public relations specialist based in Arawa until he died on Sunday.
READ MORE: Scott Waide's tribute on his Facebook page
Post-Courier general manager Frank Genaia described Tapakau's passing as tragic.
"This is a shock to us, and follows the deaths of many other senior journalists in recent months," Genaia said.
"This is a loss for the media industry no doubt, but more so for Bougainville, because Eric, as we have been told by many who knew him, was a very proud Bougainvillean who was passionate about his family and the situation on the island because he only wanted what was best for his people."
Former editor Alex Rheeney said he would remember "ET" for his jovial nature and professionalism.
Stand-up comedian
"Every newsroom needs a stand-up comedian who could instantly turn a sombre newsroom into a hive of laughter and colleagues into chatterboxes, and ET was exactly that.
"But it wasn't all fun, because when he was back on the business desk, the reader can be assured of an excellent write-up the next day in the business pages. We will miss him."
His family described the late Tapakau as a doting father to his children and loving husband to his wife.
"Not many of his friends and even workmates know this side of Eric because he was such a happy, outgoing, fun guy. But behind that external picture was a man who jealously adored his family," they said.
"He loves his family and he loves Bougainville, and we will be poorer with his passing."
Great future
EMTV's Lae bureau chief Scott Waide said in a Facebook tribute: "For those who knew Eric, he had a killer sense of humour. You said something and he had a comeback for it.
"Sometimes in times of crisis, it was still hard to keep a straight face when Eric was around."
Pacific Media Centre director Professor David Robie said he recalled teaching Tapakau in the late 1990s at the University of Papua New Guinea journalism school.
"Eric was great fun back then as a student journalist and I was impressed by his passion for Bougainville – at the time it was in the grip of the civil war," he said. "I thought then he was destined for a great journalism future. He will be sadly missed."
Tapakau is survived by his wife Rose and four children and six siblings.
A home funeral service will be held next Monday at his haus krai at Waigani Heights before the body departs for Arawa on May 28.