By RNZ Pacific
A 7.2 magnitude earthquake has struck Papua New Guinea and has knocked out power to parts of the northern coast, the US Geological Survey says.
The US Geological Survey said the quake was in a region about 66km southwest of PNG's second-largest city Lae at the eastern edge of the mountainous country.
The quake was 127km below the surface.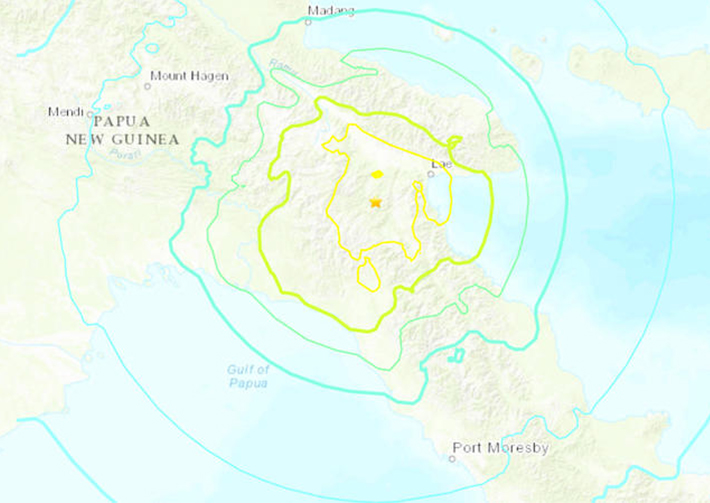 Near the epicentre at the town of Bulolo, locals said power had been out since the quake struck about 7am local time.
In nearby Lae, the police chief said most of the city was experiencing power outages and waiting on backup generators to be installed.
Superintendent Anthony Wagambie Jr said there had been no other reports of damage or deaths.
Natasha Don, a hotel worker in Lae city, said she had felt shaking for about 30 minutes this morning but had not seen any damage to buildings, though some items in rooms had fallen and broken.
The USGS-linked Pacific Tsunami Warning Center said there was no tsunami threat.
Port Moresby resident Robert Baiyage said the quake had not been felt in the capital, but Australia's Bureau of Meteorology said the earthquake was felt in Queensland's far north.
This article is published under the Pacific Media Centre's content partnership with Radio New Zealand.