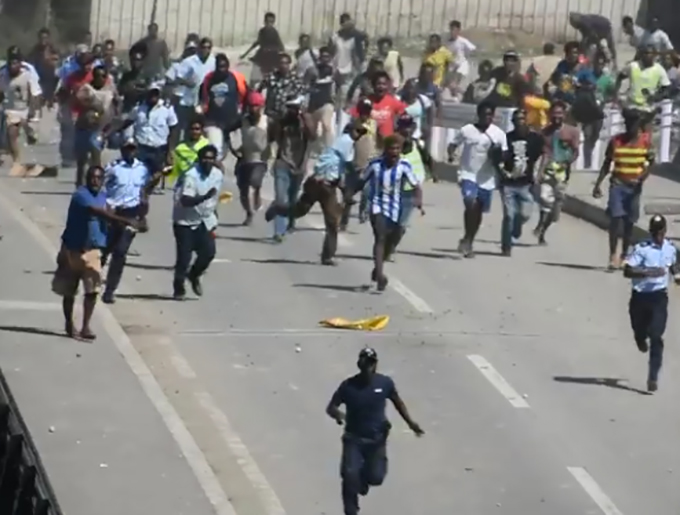 By RNZ Pacific
Police in Solomon Islands called for calm today after rioting broke out in the capital of Honiara over the election of Manasseh Sogavare as the new prime minister.
Sogavare's win – his fourth term as prime minister – represents a continuation of the last government and those protesting are purportedly people who had been wanting a change in government
Videos and pictures posted on social media show large crowds of mostly young men walking and running through the streets, yelling and throwing stones at buildings, and breaking in and damaging some private properties.
READ MORE: Protests erupt in Solomon Islands as Sogavare elected for fourth time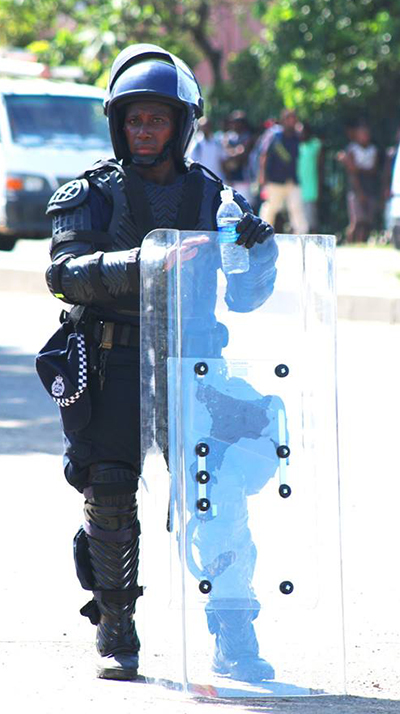 Police riot squads have been trying to disperse the more rowdy groups with tear gas.
One group caused substantial damage to the Pacific Casino Hotel complex at Kukum where Sogavare and the members of his Democratic Coalition for Advancement had been based
The situation in Honiara remains tense with most shops and businesses having closed.
Police said they would continue high visibility patrols throughout the night and are urging people to stay away from the city centre.
Meanwhile, Sogavare has been sworn in at Government House and is now officially the prime minister of Solomon Islands.
This article is republished under the Pacific Media Centre's content partnership with Radio New Zealand.
com'n good citizens of Solomon Islands. this is not the way of asking for a change. Iumi try behave and tekem things lo right way for ota PRT no dustim Iumi osem. thank you PRT for giving your best in trying to control the current tense in our City of Honiara.

Posted by Dan Dãñzõ Kakadi on Tuesday, 23 April 2019