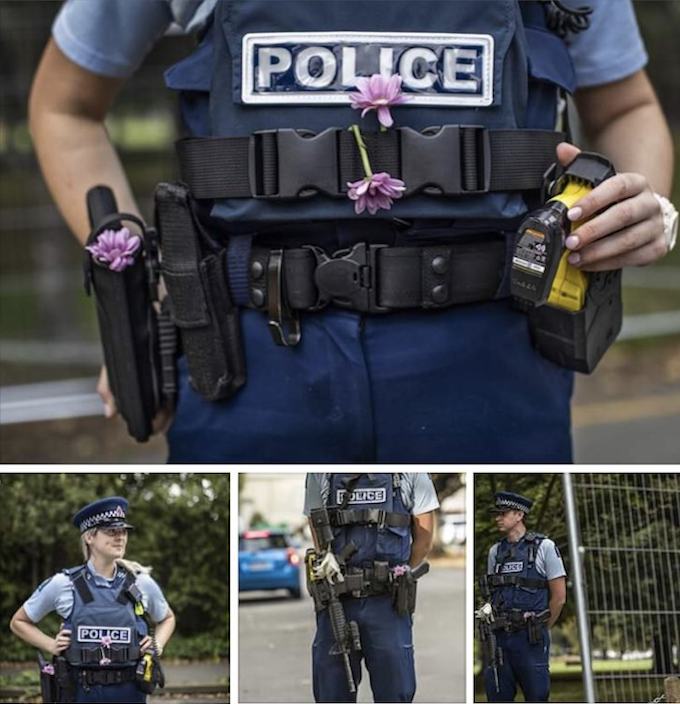 By RNZ News
Prime Minister Jacinda Ardern today announced a New Zealand ban on all military-style semi-automatic weapons and all assault rifles
She pledged the day after the terrorist massacre in Christchurch last Friday that "gun laws will change" and would be announced within 10 days of the attack.
Fifty people were killed in the bloody shooting.
READ MORE: RNZ's tribute to the lost – 'They are us'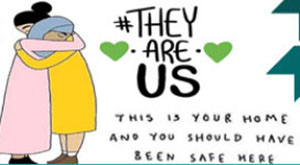 This afternoon, Ardern said every semi-automatic weapon used in the terrorist attack on two mosques would be banned under more stringent gun laws.
As of 3pm today an order in council took effect. The changes to the regulations would mean the firearms were now categorised as needing an E-class licence endorsement.
This means no one will be able to buy the weapons without police approval. Ardern said there was no point in applying for one.
For those who are already in possession of these weapons, Ardern said the firearms would be tightly regulated, while for everyone else, the weapons would now be effectively out of reach.
Buyback scheme
She also said the government would establish a buyback scheme to take the firearms out of circulation.
After a reasonable period for returns, those who continue to possess these firearms will be in contravention of the law.
Anyone in breach of the law would be liable to a $4000 fine or up to three years imprisonment.
"We're looking to increase the penalty when the ban is in full force and the opportunities of buyback are over," Ardern said.
Ardern said the buyback scheme was designed to prevent the creation of a black market for banned weapons.
She said people who held weapons illegally would be protected by a police amnesty.
"We're in the dark as to how many of these are in circulation," Ardern said, referring to the number of weapons the government might have to buy back.
No funding conversations
"We haven't had specific conversations about where the funding for the buyback will come from."
She said she was confident that the majority of New Zealanders would support the gun law changes.
Police Minister Stuart Nash said the decisive move was an interim step until legislation could be passed. That legislation is likely to be in place by April 11.
He said this measure would enable New Zealand to become a safer place.
He said police were currently preparing to take these weapons out of circulation.
Watch PM Jacinda Ardern announcing the semi-automatics ban – RNZ
Cabinet – including the Green Party – decided in principle on reforms on Monday, with the National Party said it supported change.
Legal 'loopholes'
Ardern said on Wednesday that gun laws in New Zealand were "a blueprint of what not to do" and there was a "large number of loopholes" in the law.
The Police Association has called for semi-automatic weapons to be banned, while Fish and Game said it supported a ban on military-style semi-automatic weapons.
Retailer Hunting & Fishing New Zealand has pulled all "military-style" semi-automatic firearms from sale nationwide.
The Council of Licensed Firearms Owners said there was already a stringent vetting process for firearm licences in this country and military-style semi-automatic weapons should not be banned.
The alleged shooter in the terrorist attacks held a standard firearms licence that allowed him to own limited power semi-automatic weapons. Police said it was possible firearms had been modified to be more like a military-style automatic weapon.
Read a short history of New Zealand's gun laws.
Key points:
Currently, standard Category A firearms licence holders are allowed to own AR-15 semi-automatic weapons, the gun of choice for the world's mass killers.
These semi-automatic weapons can be modified, such as using magazines that carry more bullets, effectively turning them into military-style semi-automatic weapons (MSSAs).
A semi-automatic weapon is one where the trigger must be pulled for each shot, whereas automatic weapon can fire continuously until it runs out of ammunition.
Currently, to secure a basic Category A licence two referees must be provided by the applicant. They are also interviewed and their gun storage checked.
The rules around owning MSSAs are more stringent, requiring more secure storage, a valid reason for owning one, permission from the police, and for the weapon to be registered.
There is currently no register of all guns and who owns them, making it impossible to see if someone is building up a cache of arms, police say.
There are an estimated 1,5 million guns in New Zealand and about 250,000 people hold firearms licences.
More than 99 percent of people who apply for a firearms licence in New Zealand are successful, according to police data.
This article is republished under the Pacific Media Centre's content partnership with Radio New Zealand.