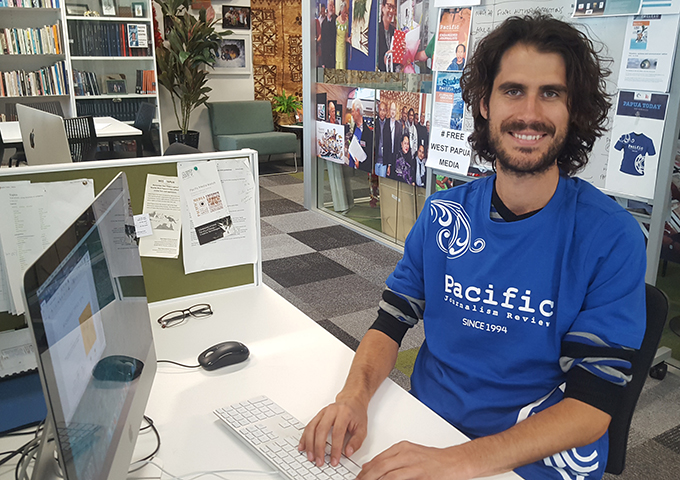 Pacific Media Watch Newsdesk
An Auckland freelance journalist, Michael Andrew, who is completing his postgraduate journalism diploma at Auckland University of Technology, has been appointed Pacific Media Watch contributing editor for the year.
Andrew, 30, is studying journalism through AUT's Postgraduate Diploma in Communications and was among the top students on last year's Asia Pacific Journalism Studies paper.
He demonstrated a keen awareness and interest in the Pacific region on the course and produced a range of Pacific stories last year.
Andrew will be in charge of reporting and editing news and current affairs stories for the Pacific Media Watch freedom project, PMC Online and Asia Pacific Report for the Pacific Media Centre. He will also host the centre's weekly radio programme Southern Cross at 95bFM.
After completing his undergraduate degree in economics at the University of Otago, he shifted to a freelance journalism career.
Along with local stories for community news, he has covered Asia-Pacific issues, including Fiji's 2018 election, Kanaky independence and the impact of climate change on the Pacific.
"There is a lack of in-depth coverage of the Pacific in the mainstream media and this needs to change to reflect the crucial role of the region in global affairs," says Andrew.
Pacific Media Centre professor David Robie welcomed Andrew to the team and said he had had been selected from a strong field of 9 applicants.
The PMC's Pacific Media Watch project collaborates with Reporters Without Borders and other global media freedom groups.
Michael Andrew can be contacted at pmedia@aut.ac.nz