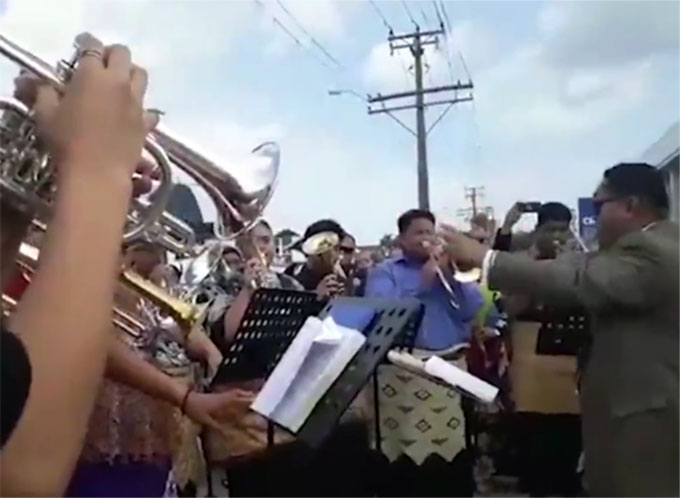 By Barbara Dreaver, 1 NEWS Pacific correspondent
Tongan community leaders have called for their people living in New Zealand to wear black this week as a sign of solidarity with grieving Muslim families.
The island community is also being asked to meet in Aotea Square next Sunday at 2pm for a Love Aotearoa Hate Racism hui.
Tongan church groups have been holding special prayer sessions for the cessation of terrorism.
The Pulela'a Methodist Church in New Lynn paid their respects to the 50 people killed in Friday's terrorist attack by taking its brass band to play outside Imran Reza Mosque in New Lynn.
Congregation members prayed and laid flowers.
Republished with permission.