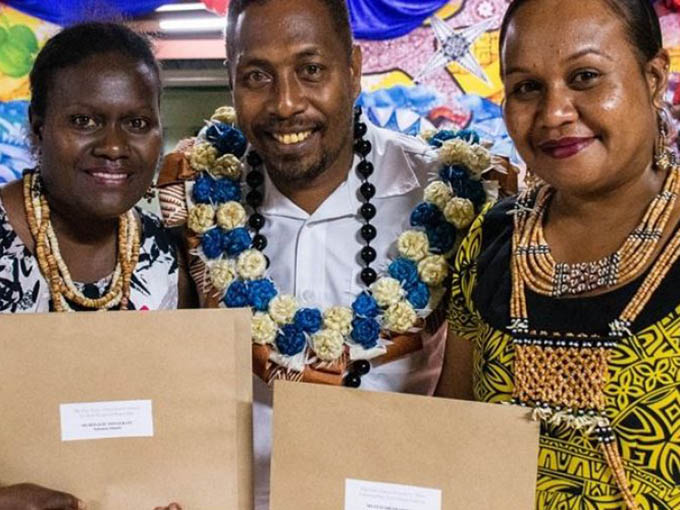 By Geraldine Panapasa in Suva
The Media Association of Solomon Islands (MASI) plans to work closely with the University of the South Pacific journalism programme to develop journalists in the region, says president Charles Kadamana.
Kadaman, a senior journalist with the Solomon Star daily newspaper, says past collaboration with USP Journalism has been successful, including a recent week-long training on anti-corruption reporting in the Solomon Islands.
He said the training was timely as the Solomon Islands government was in the process of debating the Anti-Corruption Bill.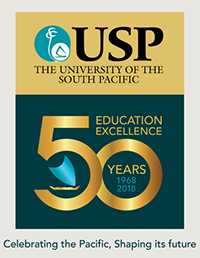 "In Solomon Islands, there are about 36 USP journalism alumni now holding top jobs in the media industry, the government and in the private sectors," said Kadamana, who was a guest at last week's 18th USP Journalism Students Awards ceremony at Laucala campus in Suva.
"Looking at the list of journalism alumni, it is evident that the USP journalism programme has produced a lot of communications professionals in different areas contributing to our countries.
"Fiji and other Pacific countries also have USP journalism alumni in top posts.
"Today, there is growing interest of journalists studying at USP. I am also happy to see the number of students from Solomon Islands is increasing."
Dominated awards
Eleven student journalists are currently with the USP programme and they dominated the awards.
As educated young people, Kadamana encouraged student journalists to take up leadership roles, adding taking up journalism was not an easy task.
"There will be people who will stab you in the back. To avoid disaster, all you have to do is produce the results.
"Do not be the person who only wants the position for status and glory," Kadamana said.
The USP journalism alumni said the university had been the breeding ground for nurturing future journalists to meet the needs of the region during the past 50 years.
Geraldine Panapasa is editor-in-chief of USP's Wansolwara journalism newspaper. Wansolwara News and the Pacific Media Centre have a content sharing arrangement.