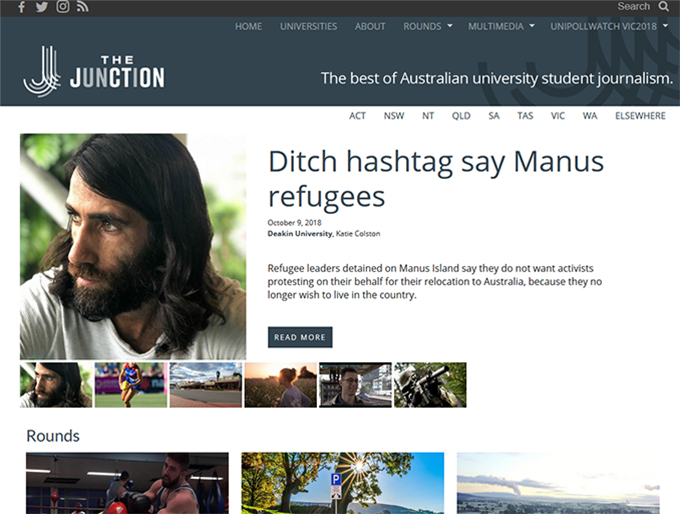 Pacific Media Watch Newsdesk
A new platform for storytelling and public interest journalism, showcasing the best work produced by Australian university journalism programmes, has been launched today.
The Junction is published by the Journalism Education and Research Association of Australia (JERAA) on behalf of Australia's journalism programmes. It will also explore new ways for journalism students across the country to work together.
JERAA president Professor Matthew Ricketson said: "The Junction is an important new venture that JERAA sees as an integral to its mission of improving standards of teaching journalism and fostering innovation in journalism."
Eleven Australian university journalism programmes have joined forces to create The Junction. They are: Edith Cowan University; Swinburne University; University of NSW; Southern Cross University; University of Canberra; University of Newcastle; University of Melbourne; University of Sydney; RMIT University; Deakin University; and Monash University.
Six Victorian universities are working together to cover the November 24 state election.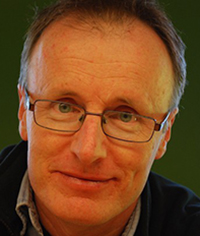 The Junction's editor, Dr Andrew Dodd, said: "This is a great example of how the site can bring students together for the benefit of general audiences."
Dr Dodd, director of the Centre for Advancing Journalism at the University of Melbourne, said: "The publication provides a platform for universities to work together on projects and to cover issues and tell stories in new ways.
"Together we can do so much more than any one university can working alone. Together, the students and staff of Australia's university journalism programmes make up the biggest newsroom in the country.
"The Junction will showcase the rich store of talent to be found in Australian journalism programmes and will become a means to draw readers from across the country back to the many fantastic publications being produced by respective journalism schools."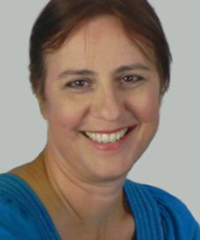 Dr Kayt Davies, deputy editor and head of Edith Cowan University's journalism major said: "The role of the editorial board is to steer the site and create opportunities for universities to work together to produce high quality journalism for general audiences.
"Australia's journalism schools have highly experienced journalists serving as mentors and lecturers, so it is fitting that they use those skills to promote the best of their students' work."