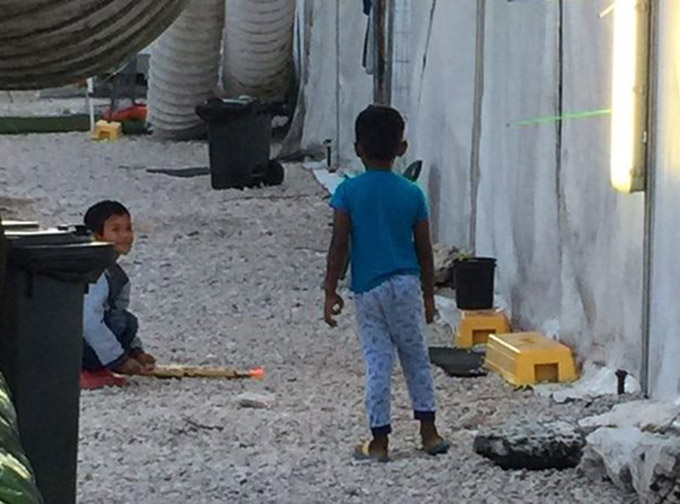 By RNZ Pacific
A legal advocacy group has told the UN Human Rights Council that more than 100 asylum seeker and refugee children are living without hope on Nauru.
The Human Rights Law Centre addressed the latest council session in Geneva.
The centre's Daniel Webb told the council that despite the fact the Australian government was professing its committment to human rights in Geneva, it continued to indefinitely imprison 102 children in its offshore detention centre on Nauru.
"Imprisoned for fleeing the same atrocities our government comes here and condemns. And after five years of detention, these children have now lost hope.
"Some have stopped speaking. Some have stopped eating. A 10-year-old boy recently tried to kill himself."
Webb said if the detention was not stopped there would be deaths.
He said even the government's own medical advisers were warning that the situation was untenable.
"Yet the Australian government still refuses to free these kids, and is fighting case after case in our Federal Court to deny them access to urgent medical care. Mr President, we are talking about 102 children."
Australia presented their concerns regarding human rights around the world at the same session but did not mention their detention camps on Nauru or Papua New Guinea's Manus Island.
This article is republished under the Pacific Media Centre's content partnership with Radio New Zealand.