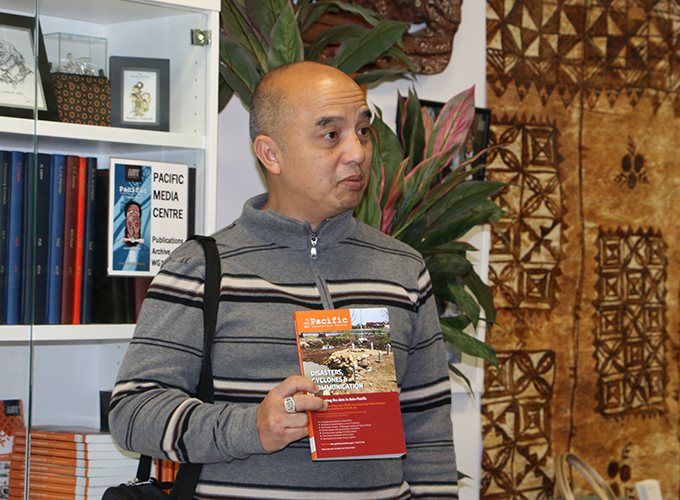 By Rahul Bhattarai
A local Indonesian community leader has praised the co-publication of a climate change and disasters edition of Pacific Journalism Review launched at Auckland University of Technology on the eve of the Indonesian Festival on campus last weekend.
The journal featured research papers on Indonesia, New Zealand and the Pacific, including a comparative study between tidal flooding in the Central Java city of Semarang with an impact on more than 75,000 people and the devastation of Cyclone Winston in Fiji.
The journal also included a study on disaster survival narratives in the Indonesian media.
READ MORE: Pacific Journalism Review climate and disasters edition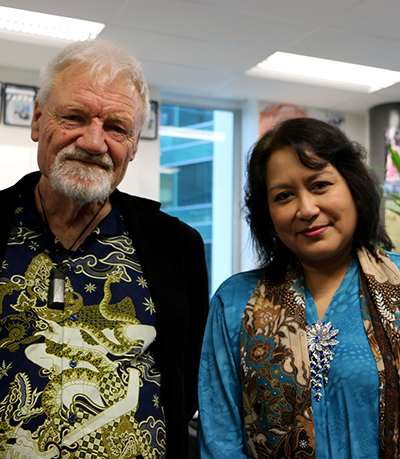 Maman Baboe of the Auckland Indonesian Community launched the publication, saying he looked forward to further partnerships.
This edition was a collaboration between the Centre for Southeast Asian Social Studies (CESASS) at the Universitas Gadjah Mada in Yogyakarta and the Pacific Media Centre in AUT's School of Communication Studies
The University of the South Pacific in Fiji also contributed.
Lester Finch, director of AUT's Indonesian Centre, said he strongly supported the PMC for doing such important work with the journal.
Opened by ambassador
He also highlighted how AUT was the home for the only Indonesian centre at a New Zealand university, and it was also hosting the annual Auckland Indonesian Festival, opened by Ambassador Tantowi Yahya on Saturday.
PMC director Professor David Robie, who is also editor of PJR, said this was the first joint edition of a media journal between Indonesia and New Zealand.
He thanked his team at AUT and in Indonesia and Fiji for putting in "enormous time and effort" for making the edition possible.