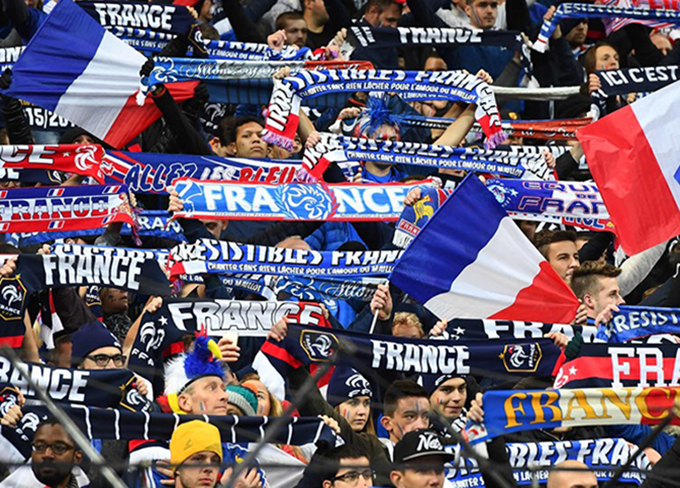 By Marwan Bishara
Twenty years ago, I was asked by the General Council of the Parisian suburb Seine-Saint-Denis to invite four Palestinian youth to attend the World Cup in France and to organise their visit.
At the time, football was the last thing on my mind. I was finishing my doctorate in France, doing my research on Israel/Palestine and, in between, participating actively in human rights campaigns.
But then, this wasn't just about football and the World Cup. It was also about an act of solidarity and fraternity that French progressives wanted to undertake.
READ MORE: France beat Croatia thrilling six goal cup final
Paul Lewis: Why the world needs France to win the World Football Cup
So, I accepted the mission, only to realise that this would turn into an experience of a lifetime for me and for the lucky four who made it from Palestine to Paris.
In order to pick the four young Palestinians, I ran a lottery in a weekly newspaper called, Fasl Al Maqal, published in Nazareth but distributed throughout Palestine. I ended up with four lucky winners from the Galilee, the West Bank and Gaza.
The French consulate in Jerusalem was just as excited as we were and issued the visas rather swiftly to enter France. That was the easy part. Leaving Israeli-controlled Palestine was another matter.
At every checkpoint we had to pass, we were stopped and questioned. At Ben Gurion airport in Tel Aviv, it was even worse.
More harassment
Once the security officers heard where we were going and what we were going for, their jealousy transformed into more questioning and harassment.
The winner from Gaza was not let in on the flight. The poor guy had to turn back, go to Rafah, cross into Egypt and fly to Paris from Cairo. He, too, made it in the end, albeit a bit late.
Once in France, we were accommodated in a youth facility in a suburb west of Paris along with youth from France and elsewhere. As my Palestinian companions kicked around the ball with their French peers, their only common language was football and that's all they needed to communicate.
When we made it to the Stade de France stadium, located in Seine-Saint-Denis, for the semi-finals between France and Croatia, to our surprise, we found out that all five of us were in fact VIP guests at the council's special suite.
It is difficult to describe the scene of four young men who had never been outside their camp, town or homeland being introduced to Parisian elegance.
Imagine, young Palestinians in jeans and sneakers and with a big passion for football walking into the VIP lounge of Stade de France and mingling with the French elites and international celebrities.
Imagine them strolling across the lounge, past beautiful hostesses, and onto the open balcony that overlooked the pitch where 22 football superstars were lining up to the cheers of 80,000 fans.
Best French cuisine
And that wasn't all, for me at least: The menu featured the best of French cuisine and wines. As the guys cheered, I ate.
When the match started, one of the Palestinians whispered in my ear: "Isn't this just a perfect place to plant a Palestinian flag?" And it was. One of them had brought a small flag along just in case so we put it up.
Our French hosts were generous and gracious with the Palestinian boys. And the most excited and passionate among them was a progressive French Jew. He was also the funniest. This added yet another twist to our journey, for until that moment a couple of my travel companions had never met a Jew who wasn't a soldier or a settler.
And here they were – on an exciting trip, watching a World Cup match, in an amazing city, at a spectacular stadium, hanging out with wonderful people.
Oh, and what a match it was! France beat Croatia 2-1 in a thrilling 90 minutes!
It was our win too. It was heaven on earth. There was no fear, no hate, just bonheur.
And it went on. Three days later, on July 11 we went to the playoff for the third place at the Parc des Princes stadium where Croatia beat the Netherlands.
Back to reality
After that match, the reality came back to the Palestinian four, as we began to prepare for the departure. One or two began to wonder why they had to leave, or more accurately, how they could go back, how they could live a normal life after all they had seen.
But this wasn't going to be the end of the wonderful trip. I had a surprise for them: We were going to the World Cup final! We were going to see France and Brazil play. They just couldn't believe it.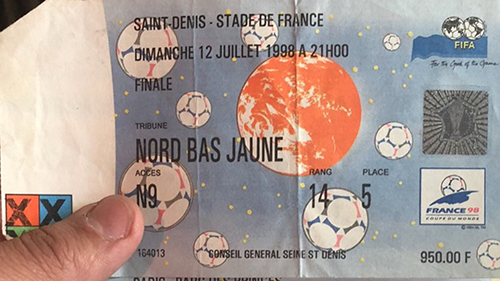 July 12 was an unforgettable day. The match was exciting. Zinedine Zidan scored twice, France won 3-0. But it seemed the sweetest victory that that day belonged to my young Palestinian companions. They saw it all and they were going to tell and retell that story for decades to come.
After the game, we went to Champs Elysees to celebrate along with thousands of French fans until the early hours of the morning. One of us even got a French kiss.
When in Paris, you kiss and tell. And what happens at the World Cup doesn't stay at the World Cup.
Now there was an urgent need to go home and tell the story about a dream come through.
I think about these young men and those glorious days every four years when the World Cup kicks off. And I bet, these four Palestinians, who are now grown-up middle-aged men, will be rooting for Les Bleus today, just like I will.
Dr Marwan Bishara is the senior political analyst at Al Jazeera. This article is republished with the author's permission.